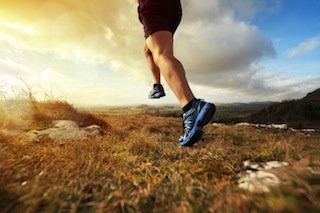 It's no secret that exercise is vital when it comes to maintaining our overall health. Working out is not only good for our bodies, but our minds and spirits as well. When we put stock into our physical fitness, we set our minds on our total health. I find that, when I take the time to complete a short kettlebell exercise or focus on body weight training in the morning, I make better choices for myself throughout the rest of the day. I choose healthier foods, I remember to take time to pray or meditate, and my stress levels are much lower. If you're looking for ways to get into a consistent exercise routine, check out the 10 rules of successful exercise! They might be simpler than you think.
"Regular physical activity is important, and everyone pretty much agrees, but life gets in the way. Most of us end up trying to fit exercise in around a busy schedule rich in sedentary behaviors. We're sitting all the time. We're spending countless hours at jobs we may not necessarily love. Responsibilities pile up and time slips away before we notice it was even there. We need to make our exercise count. We need to get it right. So today, I'm going to lay out the ten most important rules for successful exercise. These are the rules I use to form my exercise philosophy. These ten items have helped me get fitter, healthier, and happier than I ever was as a professional athlete, and I think they'll help you out, too.
You might not need to follow all ten rules. And not all rules apply to all training regimens. That's fine. But in my experience, both personally and as a coach, the people who get the most out of their workouts adhere to most of these rules.
Do the thing you love.
Some fitness people like to talk tough. They'll say things like "pain is weakness leaving the body" or "if you're enjoying yourself, you're not training." I get where they're coming from because hitting the truly elite levels of performance does require enduring pain and sacrifice and unpleasantness and, frankly, momentary bouts of abject misery. But even the triathletes subjecting themselves to crippling pain do so out of love. There's some hate there, too, but love is the foundation.
The biggest benefit to doing something you love for exercise is that you'll actually do it. Since the most effective and beneficial exercise is the one you can stick with, this is one way to ensure you obtain the benefits.
There's not a ton of research on the matter, but what little exists suggests that "forced exercise" isn't even as helpful as "voluntary exercise." In mice with colitis, for example, forced treadmill running exacerbates intestinal inflammation enough to kill the mice, while voluntary running attenuates it and keeps them alive. And in a rodent model of Alzheimer's disease, voluntary exercise was superior to forced exercise at reducing plaque deposition and memory impairment. That's pretty huge, I'd say.
Do what you love. You'll actually do it and it'll probably give you better results.
Get a workout buddy (or buddies).
Besides the workouts themselves, one big reason CrossFit has become so popular and so effective for so many people is the group dynamic it offers. You're not just toughing it out on your own anymore. And it goes beyond having a spotter. With CrossFit, you have a tribe of likeminded individuals pushing each other, shouting encouragement, suffering and succeeding together. Research confirms the benefits of this kind of camaraderie in the gym:"