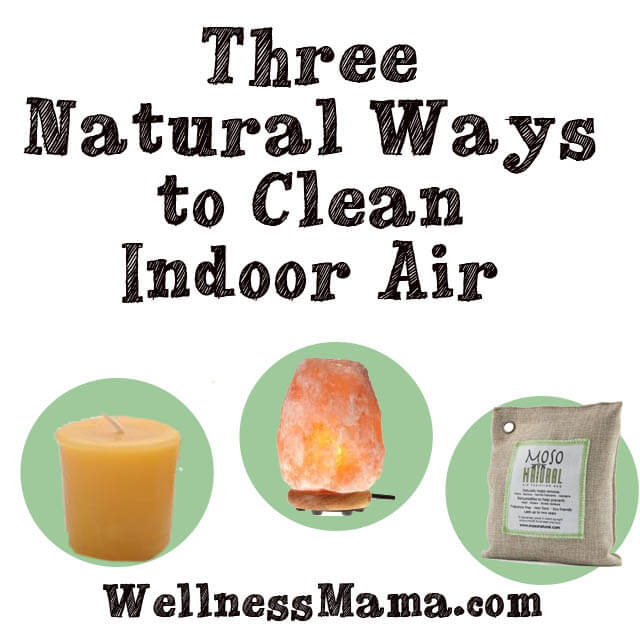 Turns out that indoor air can often contain more toxins and chemicals than outdoor air. Everything from mattresses to pots/pans to kids PJs can contain harmful chemicals in indoor air.
It's best to reduce chemical exposure in any way possible, but in today's world, it is practically impossible to completely avoid harmful chemicals. For the remaining chemicals in indoor air, there are some natural ways to help reduce your family's exposure.
I've mentioned houseplants before and they are a great option for improving indoor air (read my full list of recommended plants here). We have about eight indoor plants and I'm hoping to add more soon. For those who don't want the upkeep of indoor plants or can't have them due to pets/kids/etc, there are some other natural options.
Besides indoor plants, these are my top three natural air cleaners (and I use all three):
[Photo Source: WellnessMama.com]