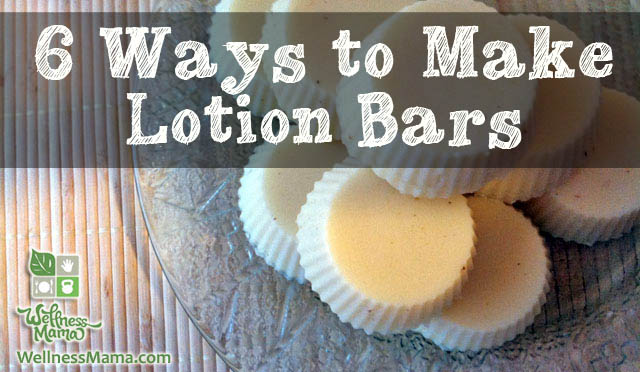 At our house, we love lotion bars. In fact, I rarely use regular lotion anymore since lotion bars are so much easier to make and so much more nourishing. They are also mess-free so the kids can use them too.
If you are new to lotion bars, they are a nourishing skin bars that are used on dry skin (not in the shower! This makes a mess!)
Over the last few years, I've found ways to make a lot of variations of homemade lotion bars. These are our favorites:
1. Basic Lotion Bars
Basic Lotion bars combine coconut oil, natural shea or cocoa butter and beeswax for a simple but nourishing recipe. This is my kids' favorite and we add favorite essential oils for scent.
[Photo Source: WellnessMama.com]