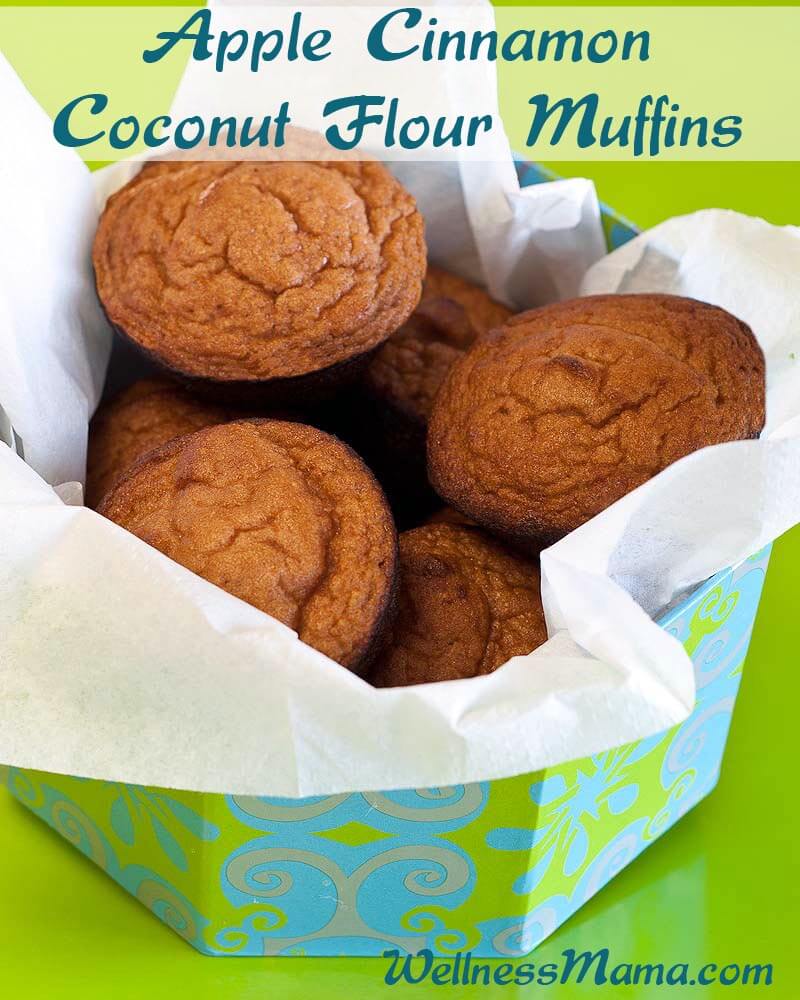 Muffins are typically a fast and filling breakfast. With these muffins, however, you also get to satisfaction of knowing that they are made with quality and healthy ingredients. These simple apple cinnamon coconut flour muffins are made with coconut flour, eggs, cinnamon, homemade applesauce, and coconut oil, making them highly nutritious. They are kid-approved, too!
"I discovered this coconut flour muffin recipe out of desperation, and made it again because it was great (and easy)! One morning, I realized I only had 5 eggs in the fridge…. not enough for the five of us, especially when the kids can all eat three each!
The chickens are starting to lay regularly, but not up to full laying yet, so I had five eggs and not much else in the house. I also had coconut flour, homemade applesauce and coconut oil, so I mixed them!
I'm not much of a baker (I guess that makes sense considering we don't eat grains…) so I didn't expect these to turn out good at all. Shockingly, they were great and the kids requested them every day last week for breakfast. Now, these apple cinnamon coconut flour muffins are in the regular rotation at our house. Bonus: they come together in less than half an hour!"