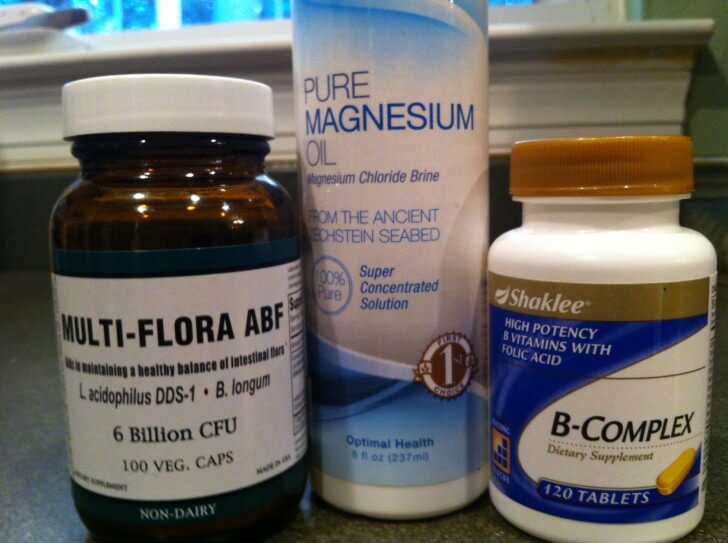 If you've ever been sick during a pregnancy and were offered a way to relieve that sickness the next time around, would you take it? Well of course. This post from Mama and Baby Love explores possible ways to prevent morning sickness including supplements and topical solutions. Many of them need to be taken before conception in order to prevent morning sickness. Read on and find out more!
"Is there any way to prevent morning sickness? I'm on a mission to find that out. I've had severe morning sickness for all three of my pregnancies, but this last time was by far the worst. I wasn't officially diagnosed with hyperemesis gravidarum (the pregnancy complication of excessive vomiting/nausea that can sometimes be dangerous.) But I couldn't even keep water down and my midwife finally insisted that I take the prescription drug Zofran to manage the nausea/vomiting so I could gain back the weight I was losing. It was seriously miserable and I needed lots of support from my husband and extended family to be able to care for our other two children.
As you can imagine, my experience led me to do some research about why morning sickness occurs and seek solutions for future pregnancies (especially because in the past couple of months, Zofran has been designated unsafe for pregnant women, so it won't even be an option in the future.) But what I discovered is that it's far more effective to try to prevent morning sickness than to treat it while pregnant. Here's what I'm trying:
Magnesium Supplements
There seems to be a strong argument for magnesium deficiency as the culprit that causes morning sickness and hyperemesis gravidarum. It's likely that with three pregnancies in a little over 4 years, by the third pregnancy of puking all day, my magnesium stores were depleted.
Once you're pregnant, it's very difficult to solve the problem of magnesium depletion. Magnesium is also hard for your body to absorb in supplement form, so it's better to take your magnesium transdermally with a lotion or spray. I am trying out these supplements:"