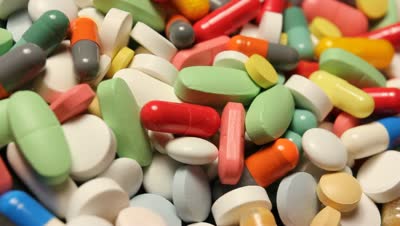 As promoters of a real food and natural lifestyle, we are always intrigued when the mainstream media seems to agree with our philosophies. A recent post from NPR explored the correlation between ADHD in children and food sensitivities. According to the article, 10% of American children are currently taking some form of ADHD medicine. 10%! The author claims that the medicine, however, merely treats the symptoms of ADHD and not the root cause. The article argues that 64% percent of children diagnosed with ADHD are actually just suffering from a food allergy or sensitivity. Because of the food allergy, states the author, children show symptoms like lack of productivity, hyperactivity, difficulty focusing, and restlessness.
This article makes many reasonable claims, and I believe they are on the right track. But should we simply stop at food allergies, or should we look at the typical American diet as a whole when it comes to the rising numbers of children diagnosed with ADHD? I believe that diet and ADHD are linked much closer than we've realized.
I taught middle school for a few years, which gave me a front row view on many of these issues. I taught at a small private school, and at least 15% of our students were on some form of medication for hyperactivity. In observing their behavior, I noticed certain trends that demonstrate the link between diet and ADHD.
Most of the students who were on medicine for diagnosed ADHD ate very poor diets. Many of them would eat breakfast at school, which would consist of a pop-tart and chocolate milk. Then, during lunch, they would dump the "normal" food served to them and go straight for the pop-tarts (round two) and ice cream. Now, if we employ logic, then it is easy to understand how a kid hopped up on sugar, receiving no nutritional value from real food, would cause disruption, act disrespectfully, and have difficulty focusing in school. To think otherwise is insanity.
Here's the kicker: most ADHD medicine suppress the appetite. So not only would these kids eat a terrible diet, but they barely ate anything at all.
Pair a lack of appetite with a lack of good food choice when actually hungry, and you get a vicious cycle created by these medicines given to treat symptoms, but not root causes.
Nothing broke my heart more as a teacher than to watch my students become completely different people when on their ADHD medicine. The kids that were normally bouncing off the walls with explosive personality in the morning (and yes, causing major disruption), would return in the afternoon in a zombie-like state after taking their medicine. To be honest, I preferred the former behavior, albeit difficult, because they were human, they were able to show their personality.
Now, this is not intended to be a blanket statement, and obviously not all children diagnosed with ADHD eat poor diets. Each individual case is unique, and there are times in which medicine should be employed. But can't we all admit that the dramatic rise in diagnosed ADHD is worth looking into further?
Therefore, we would be ignorant to ignore the facts contained in the article from NPR. They are getting somewhere, and our culture is finally beginning to taste the bitter fruits of how we've feed ourselves and our children over the past two decades in particular. We are now a society who has difficulty controlling ourselves even in the most basic of environments. We are sick, and we are heavily medicated. Our children deserve much better. Our children deserve to be children, and to be nourished properly in order to grow and flourish as human persons.
The conversation about ADHD is really just beginning, and we who champion a healthy diet will definitely be a part of it.