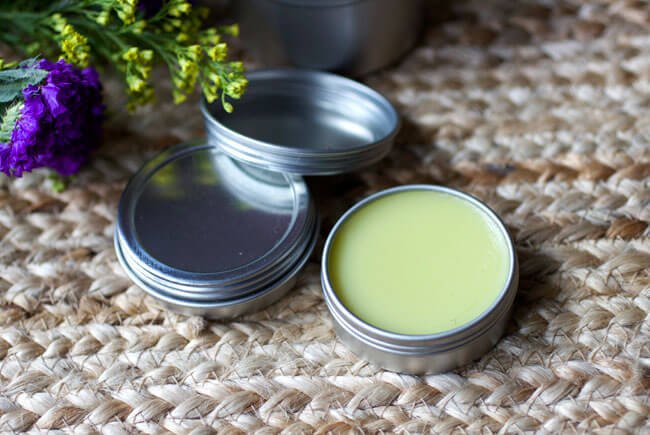 Something we all have in common is stress. The degrees to which we allow ourselves to experience stress may vary, but one thing is certain: we all have to deal with it somehow, some way. Some people enjoy a running exercise to release stress, others spend time in the kitchen with their kids, others carve out some time for an occasional personal retreat, and others treat themselves to a luxurious bath with lavender and mint salts. We enjoy all these forms of stress relief, and we will be adding this lovely DIY stress soothing balm to our stress-be-gone-arsenal. Made with essential oils and magnesium oil, it's the perfectly smooth combination to help you relax, especially in the midst of high stress.
"Stress. It happens. There are certainly those days when the tangle of deadlines, bills, chores, and appointments on my schedule just seem like way too much to handle. Add to this the sporadic dinging and buzzing of emails, texts and calls, and it can be tempting to throw my phone out the window and plop myself down on the couch in protest. Sound at all familiar to you? Lately I've been enjoying this DIY salve as a gentle relaxation-helper during the day. With carefully selected essential oils that refresh and reset the senses, and a touch of magnesium oil to help slow down the body and mind, it is a quick, luxurious treat. I recommend whipping up a few jars of this Stress Soothing Balm to tuck away in bags and pockets for some trusty, on-the-go tension relief.
Natural Stress-Busters?
It may seem silly to think that some obscure homemade balm could have any real effect on stress and mood, however accumulating research has revealed that essential oils and magnesium oil stimulate significant biochemical relaxation responses in the nervous system. I know, I know…you are probably anxious to get on with the recipe already. But I can't help myself; the science behind all of this is just too cool not to mention.
Essential oils work through a complex chain of reactions in the olfactory or smell-related branch of the nervous system. Put simply, the fragrant compounds in essential oils are detected by the smell receptors in the nose, and a message is then sent to the olfactory bulb in the brain for processing. Interestingly, this olfactory bulb is found in the limbic system, which is the part of the brain that also controls emotions and memory. This proximity and connection means that our sense of smell is closely tied in with both the way we feel and how we remember things. Certain fragrances, such as those in essential oils, can actual shift patterns of thoughts and emotions for the better."