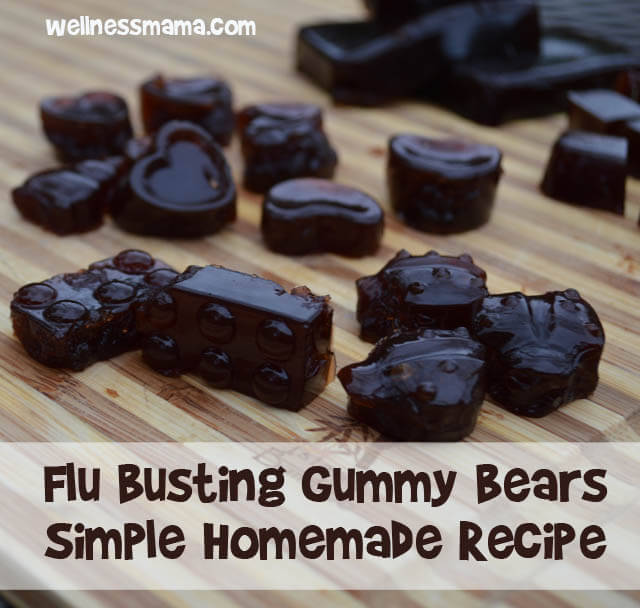 I've shared my recipes for chewable gummy vitamins and healthy fruit snacksbefore, and today I'm sharing a flu-busting combination of the two.
It seems that this flu season is going to be a bad one, and elderberry syrup is one of my favorite natural remedies for avoiding or beating the flu. These flu busting gummy bears combine the immune boost from elderberry syrup with the gut benefits of gelatin for a healthy and delicious way to beat the flu.
My kids love these! In fact, that is why the ones in the picture above look a little rough- little hands kept touching them while I was trying to take pictures!
To make this recipe, you'll need to make homemade elderberry syrup first (don't worry, it is easy- here is the recipe) and then make them in to gummy bears.
[Photo Source: WellnessMama.com]