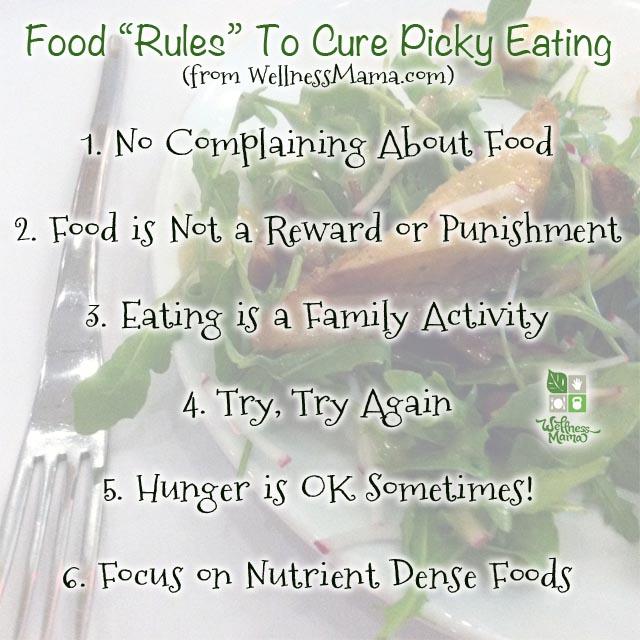 While this was initially a battle for us as well, I figured out some "food rules" along the way that helped with their adjustment. We now have all non-picky eaters, which I attribute largely to the attitude we present about food (which I picked up largely from my mom's French background).
It's all about the attitude…
In general, I've found that many parents assume that kids won't eat or won't like certain foods, even if the children themselves have never complained. There is a perception that foods like chicken nuggets, sandwiches and pre-packaged kid-sized snacks are the foods of choice for kids, and we (as parents) are hesitant to introduce foods that we fear they won't like.
I've also found that the attitude we teach about food is as important as the food choices we offer. In the times I've visited other countries, there is a difference in how children ask for , eat and behave in food related situations.
While I certainly think that the types of foods we market to and prepare for our children needs to change, I think it is also important to change the way our kids think about food as well.
To this end, I pulled some ideas from my mom's French background (after noticing that her family was naturally thin, not picky and ate a wide variety of foods). We've incorporated these ideas with our own children, and the difference has been astounding.
I call these "Food Rules" though the name is slightly mis-leading. I think that while we certainly must have guidelines about how children act in food related situations, these "rules" should be taught by example and practice rather than iron fist (or wooden spoon).
[Photo Source: WellnessMama.com]