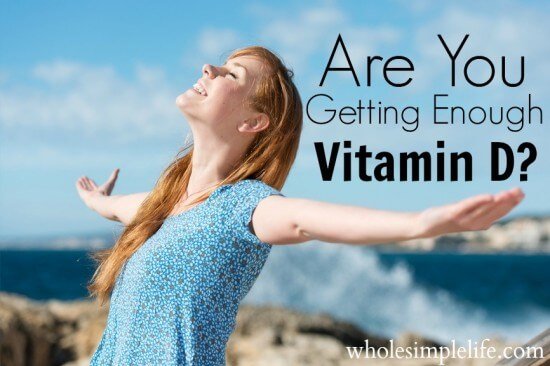 Vitamin D is vital for our overall health. Because of its ability to regulate various bodily functions and decrease many, many illnesses and diseases, it is necessary that we receive the proper amount of Vitamin D in order to function at our best. But are we getting enough? Read this post from Hannah to find out.
"Vitamin D is a much talked about vitamin these days. Also called the "sunshine vitamin," vitamin D, really a hormone, is a fat soluble vitamin that is stored in the body and affects 2,000 genes. If you're like me and live in a place with long winters or you work inside a lot and you don't get a lot of sunshine, then you may be at risk for Vitamin D deficiency.
Benefits Of Vitamin D
Vitamin D is a major component to good health. There are numerous benefits associated with optimal levels of Vitamin D. Vitamin D regulates absorption of calcium and phosphorus necessary for strong bones and teeth. Vitamin D strengthens the immune system and protects against various auto-immune disorders like Multiple Sclerosis. It decreases heart disease, the flu, infections, seasonal affective disorder (SAD), depression, lethargy, aches, pains, and researchers believe that adequate levels of Vitamin D could prevent chronic disease and slash several types of cancer in half.
Who Is At Risk?
Those who are at the greatest risk are those I mentioned above who live in areas with cold winter months, work inside, pregnant and nursing mothers, those who are elderly, and obese. The farther away from the equator you live, the more at risk you are for Vitamin D deficiency. Some researchers say that as much as 50% of the adult population is Vitamin D deficient and as much as 70% of school aged kids."