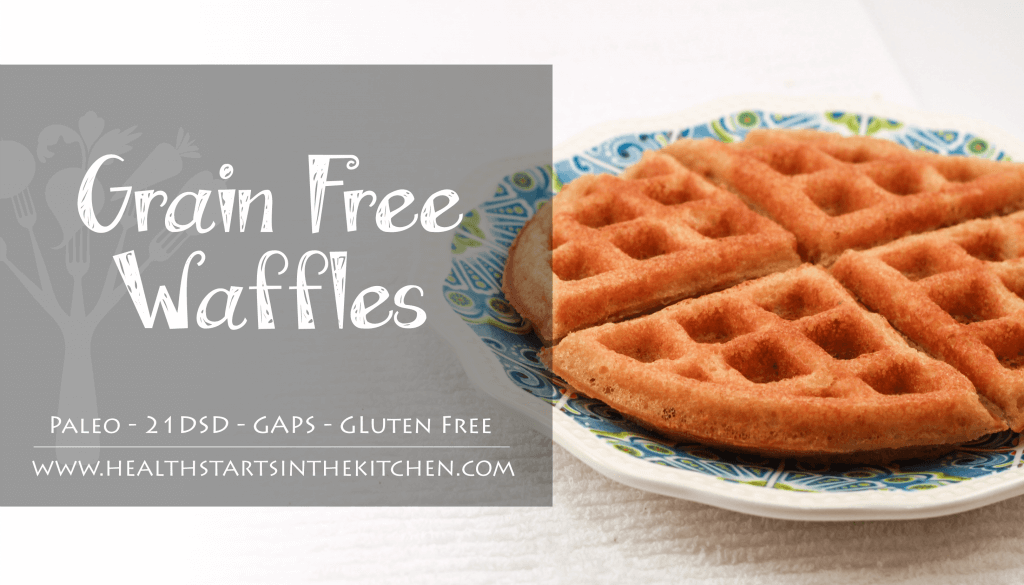 Waffles are a most beloved weekend brunch food, but with this freezer-friednly recipe, you can have them whenever you desire! These grain free waffles are light and crispy and are made with real and healthy ingredients. Whenever you decide to dive into one (or two, or three 😉 ) of these bad boys, top them with butter and maple syrup for a most perfect combination!
"It started out innocent enough, just craving waffles. Not just any waffles but super CRISPY Waffles! The problem was I didn't have a waffle maker and I wasn't willing to use a teflon/nonstick coated one either.
Luckily we were able to find an inexpensive Ceramic Coated Waffle Maker! Not saying it's 100% safe BUT it is much healthier than the other options.
I'm not going to lie to ya' – it took me a couple attempts to get them perfect, but finally I'm more than excited to share the recipe for my Crispy Grain Free Waffles 
 They are Paleo, GAPS & 21DSD Friendly too!
Now – Here's the real exciting news…. you can FREEZE them! and they can be quickly reheated for breakfast! Yep you heard me right –  you can make a giant batch and freeze them! Pop them into the toaster!"