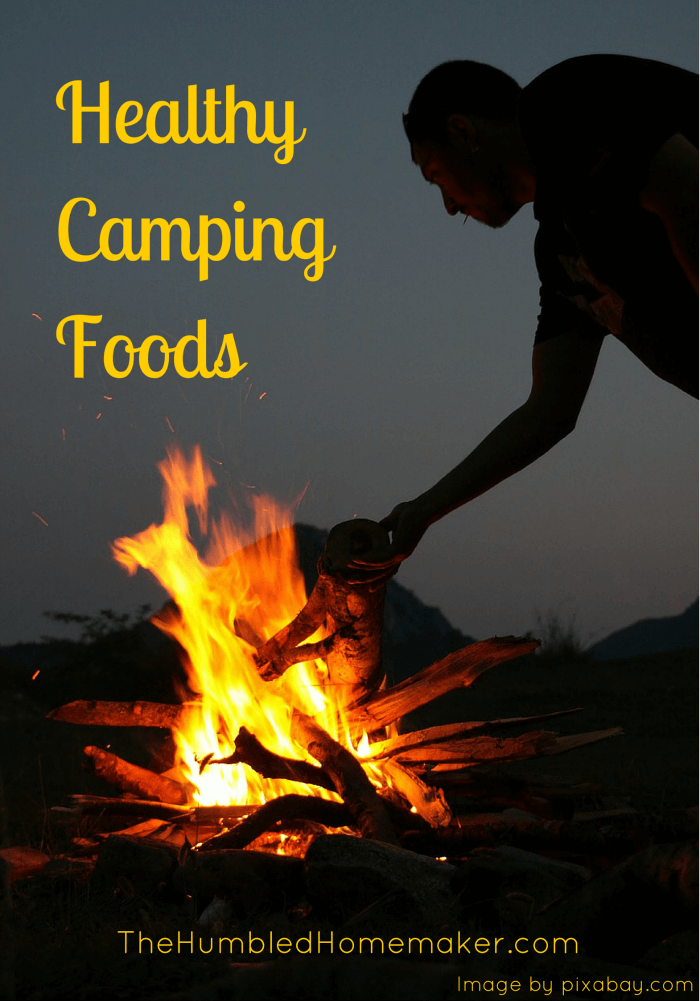 Summer adventures are a favorite highlight for our family. All year long, we plan road trips, visits to long-distance family and friends, beach getaways, cultural experience trips, and, my husband's favorite, camping. Camping takes a lot of planning, especially when you're going with kids. While planning for healthy food while traveling has become second nature for me, planning for healthy camping foods is more of a learning curve. Fortunately, many of our family's favorites like vanilla chia seed pudding and seasoned taco meat can be prepared ahead of time to make food prep out in the wild much simpler 🙂
"Let's face it, when you're camping it is very tempting to eat junk. Marshmallows, hot dogs and processed snacks are so convenient for camping, but they aren't good for us. Healthy camping food is not as difficult as you might think. But like anything worthwhile, it takes a little planning.
In the first few weeks of our summer camping it was fun to live on junk food, but we quickly realized that eating too much junk was affecting us in negative ways. I began to break out more than I did in high school and our son's behavior was starting to show signs of too much sugar and food dyes. The break from prepping snacks and foods was nice, but a mother's work is never done, even when you're camping.
When you want to make healthy camping food at home you can prep ahead of time but what about an extended trip when you need to make food in the campsite? It can still be done! Here are some tips for preparing healthy camping food beforehand and at the campsite.
Before You Travel
Make and Take Foods
These foods are great to make at home and pack for both travel snack and campsite nourishment:
Homemade Larabars
Homemade Marshmallows
Homemade Graham Crackers
Chocolate Raisin-Nut Clusters
Homemade trail mix
Smooth and Creamy Chocolate Chia Pudding
Before Travel Prep
If you're cooking over the fire there are things you can prep at home:
Brown burger meat
Prepare taco meat
Cut veggies
Scramble eggs
Mix dry ingredients and bag (this is great for pancakes, brownies, etc.)"