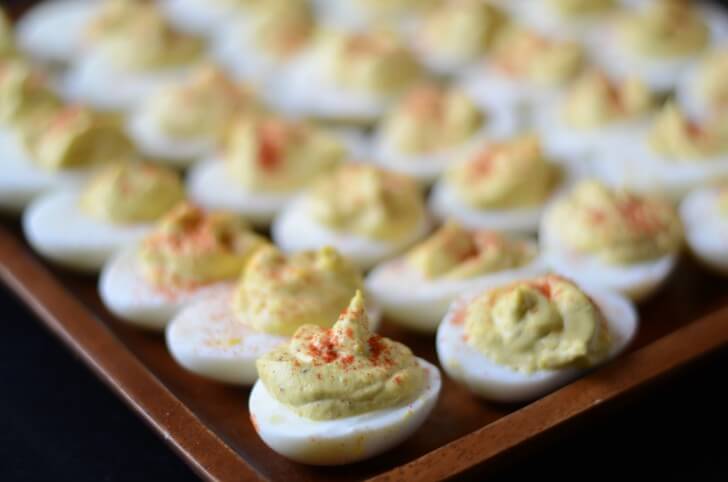 Deviled eggs are a favorite dish at potlucks, picnics, and other social gatherings. They are very flavorful and easy to eat. This healthy deviled eggs recipe delivers all the flavors you usually enjoy in deviled eggs, but with a more nutritious spin. Made with homemade mayo, mustard, worchestire sauce, apple cider vinegar, and spices, these healthy deviled eggs bring the good fats to the table!
"Did you know that fat is good for you? I know, it's really hard to wrap your mind around the idea when, for a generation, we have been told that low-fat is the way to be healthy and lose weight. But they just had it plain ass-backwards.
You need lots of fat. Fat helps your brain, hormones and body function properly, especially as you age. You need fat to be fertile, grow a baby and make good quality milk. And contrary to the idiots at the USDA who made the food pyramid, the more fat you eat, the more fat you lose. Only when I stopped eating low fat cereal and milk for breakfast and replaced them with huge portions of bacon and eggs, did I start losing weight.
Deviled eggs are a great way to get lots of fat and protein in. They make great snacks or as a protein part of lunch. And, of course, they are a staple at Easter gatherings.
Try my healthy deviled eggs recipe this Easter! And then tell all your friends that fat is good for you! Hope you have a blessed Lent season and Easter."