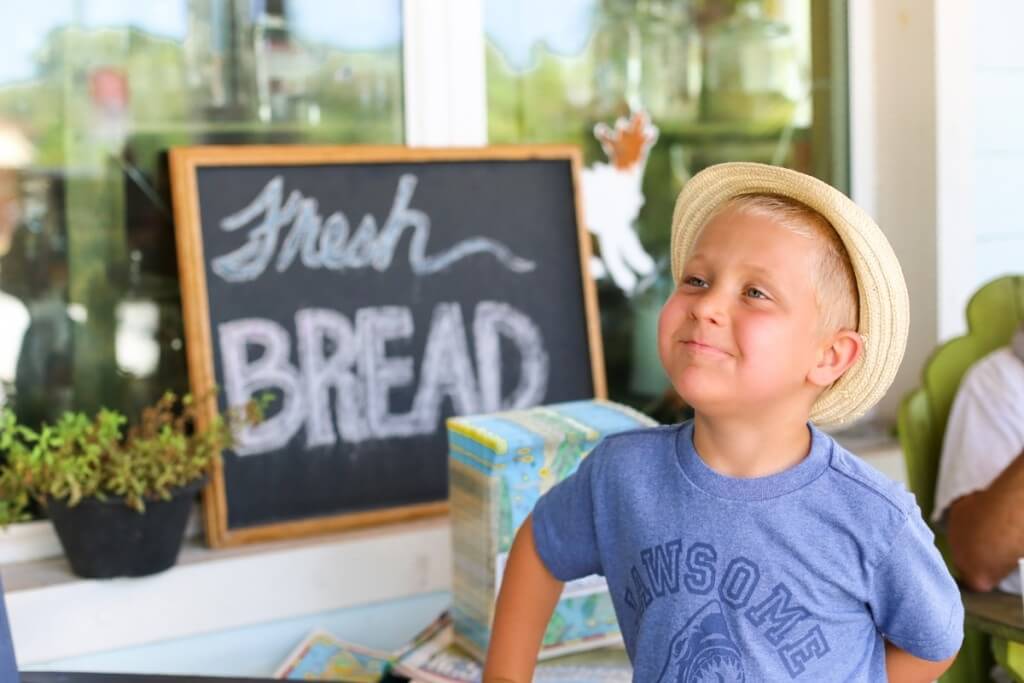 Our family loves to travel. We enjoy traveling exotic places on our own for various work trips, but our very favorite trips are the vacations we take together. We so our best to stick to our normal health routine while on the road, including working out and eating healthy. But eating real food with a family on vacation is quiet different when you're by yourself. There's more planning and preparation involved, but it will save you from many break downs while you're supposed to be relaxing and having fun. This post explains how to eat healthy on a family vacation!
"Before making the switch to a real food lifestyle, I never thought much about the food we ate on vacation. Most of our travels consisted of an American vacation diet–chain restaurants, lots of french fries cooked in canola oil, and bag after bag of heavily processed food.
Our first "real food vacation" taught me a lesson: Eating real on vacation can be a difficult choice. I was shocked at the lack of real food options on many restaurant menus, and how difficult it was to find a variety of choices in some conventional grocery stores. Over the years I've implemented a few simple strategies to help us relax on vacation and keep my cooking responsibilities to a minimum, yet still enjoy real food.
Yes, it's possible!
Last week, our family spent time on the beautiful shores of Bradenton Beach and Anna Maria Island. We played in the water, built a sandcastle, and enjoyed real food. Since vacation season is upon us, let's talk about real food and vacation! Let's create an action plan.
1. Go "Mom and Pop"
We usually try to stay in a rental home or resort/hotel with a kitchen. This allows us to keep eating out to a minimum. When eating out is necessary, we always opt for "Mom and Pop" restaurants (AKA: locally-owned), except for Chipotle. Most big-chain restaurants source food from the big industry companies catering toward fast and easy food (freezer meals, etc.). Many times "Mom and Pop" restaurants serve homemade meals. For example: Via a quick Google search we found a local shop (2 minutes away from our beach house) with fresh bread and another shop serving homemade donuts.
2. Pack Staples
It's incredibly hard to source real food on the road (or in the airport), so I always bring a few real food staples. Think about staples that don't require refrigeration or extra utensils."