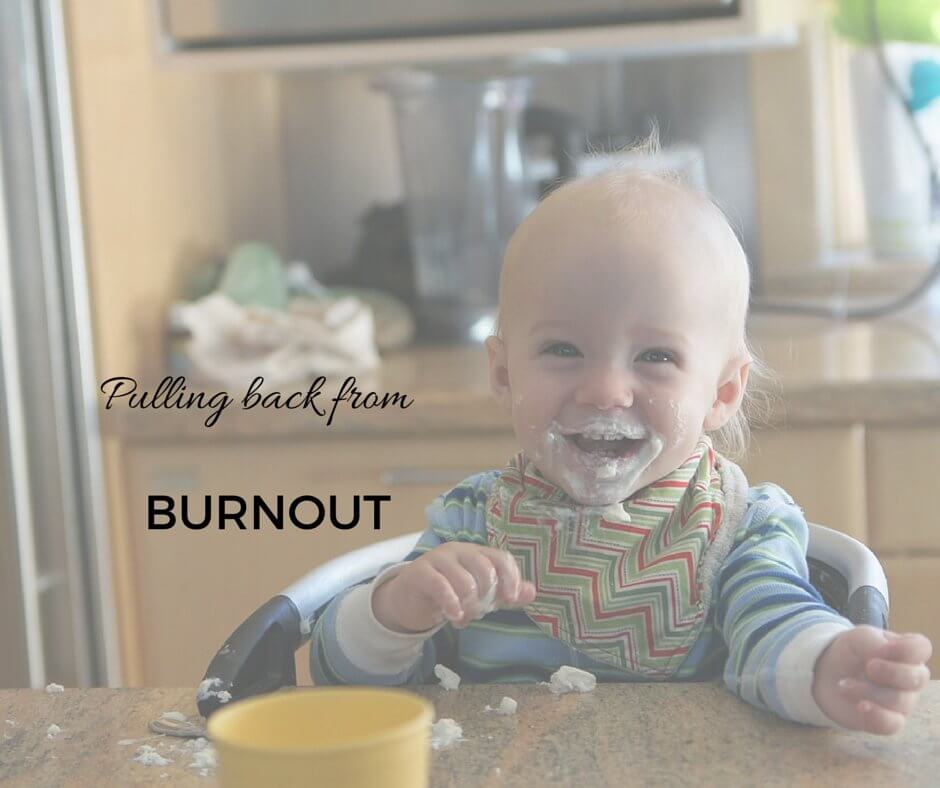 We all get overwhelmed these days. There seems to be an endless to do list on all of our desks with tasks that can make us feel like we're drowning. Between the demands on our time and energy, our constant stress, our toxic environments, and our lack of natural light, it's a wonder that we are able to function altogether. Perhaps that's why so many people suffer from adrenal fatigue. We just get burnt out. If you feel yourself on the brink of such despair, check out how to recover from burnout before it gets too bad.
"Burnout doesn't discriminate. You have one child or twenty. You work or you stay home. You are a single parent, you have a partner. Every mom I've ever asked has confirmed: she's experienced burnout.
The funny thing is that not only does burnout look different for different people, but we cope with the experience and find our way out of it differently. Last fall I was so burnt to a crunchy crisp of a brussel sprout roasting in the oven after too many commitments. Only after I faced my overcommitting tendency was I able to really look and see, yes, I was burning up & out, but yes, I also can pull back. I also can feed my kids whipping cream for breakfast.
How I've pulled myself back this time, and I'm writing it down so I can remember it the next time it ratchets up.
See the burnout, look at it, acknowledge it.
Naming it is half the battle. And no shame here. It's okay to say parenting small children, and heck, older children, is hard. That doesn't make you a weak parent. It doesn't make you a less-than parent. It doesn't mean your children "won" and you "lost." It means you're experiencing something very normal that most of us go through. All of us, really.
Stay hydrated and respect the hormones.
I never am hydrated enough. Especially as I am nursing. Water helps everything. It also helps stabilize your appetite and mood. Drink up. Maybe infuse it. Contemplating buying one of these. Maybe add ice. Just drink up.
Hormones are powerful. If you're within a year of having had a new child enter your life, your hormones are in flux, birth mother or heart mother. It's serious stuff! And add poor sleep onto it? Hormones a-blaze. I react more than unusual and with greater fervor. I'm a hormonal mess."