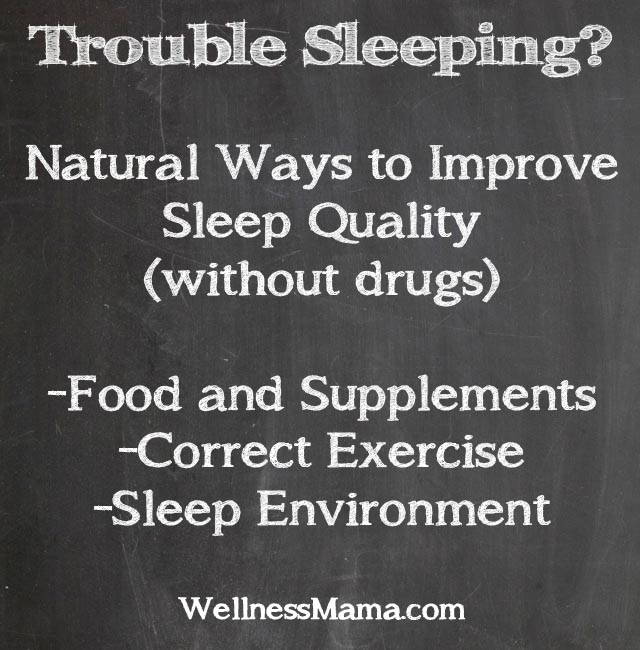 I've written before about the importance of sleep, and I'm sure you've read it many other places as well. Yet, statistically, most of us (me included) don't always get enough quality sleep. Some of us struggle to fall asleep, others to stay asleep, and others to make time to actually get enough sleep.
Not surprisingly, sleep is a hormone dependent process, and with all the variables in our lives that can affect proper hormone balance (foods, toxins, artificial light, etc) it makes sense that many people struggle with sleep. This is also why times when hormones change often have a negative effect on sleep (menopause, puberty, pregnancy, etc)
While mainstream thinking might recommend a pharmaceutical option to help deal with sleep issues, artificially augmenting the hormone system to induce sleep isn't without its problems (just check out the side-effects and warnings list!) and can have an impact on other hormone functions as well.
Often, lack of quality sleep stems from one or more lifestyle causes, and it is important to address these underlying issues as they can impact more than just sleep.
[Photo Source: WellnessMama.com]