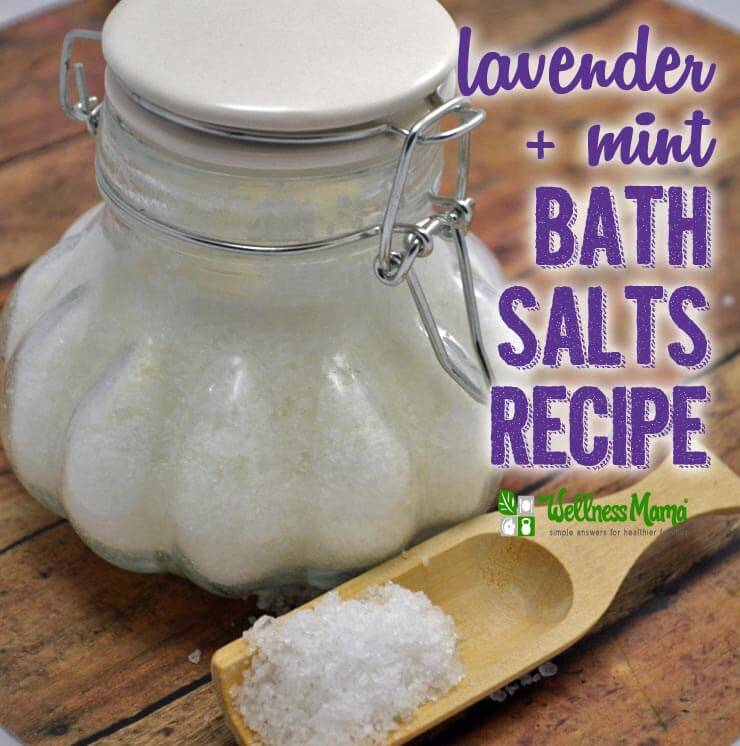 With busy schedules of work, kids, errands, house keeping, and the like, many of us can rarely find alone time for some good R & R. Many of us have (happily) left behind frequent visits to the spa for more frequent visits to the playground. So we love when we get our hands on a good, simple DIY recipe for a mud mask or foot scrub that makes us feel like we're at the spa without handing over all the time and money. These lavender mint bath salts fall in that camp. Bath salts are fantastic for promoting healthy body function, and they're also just really relaxing. When combined with lavender and mint essential oils, the bath salts are taken to a new level of stress relief, relieving aches and pains, improving sleep, and boosting skin health.
So although you may not be able to take advantage of these bath salts daily, any time you can take it! Have a moment to rejuvenate and take time to care for your own health. Because we know that when we are at our best, both mentally and physically, we are better able to serve and love those entrusted to our care 🙂
"I used to love taking relaxing salt baths when I first got married. Now, most days, bath time just involves me washing many tiny fingers, toes and heads of hair. No complaints, but definitely not as relaxing!
Benefits of Salt Baths
There are so many health benefits to a relaxing salt bath and I definitely try to squeeze them in when I can (which usually ends up being about once a month). Salt baths are great for:
Stress relief
Reducing muscle aches
Improving circulation
Better nutrient absorption
Headache relief
Speeding up wound healing
During illness, especially respiratory illness
For children to help mineral absorption and improve sleep
For acne, eczema or other skin problems
For joint pain relief
To help relieve poison ivy or skin reactions
Improving skin hydration
I especially love using epsom salts or magnesium flakes since the magnesium has many added benefits of its own.
I use magnesium and salts all the time in my children's bath water to help reduce chemicals and improve relaxation."