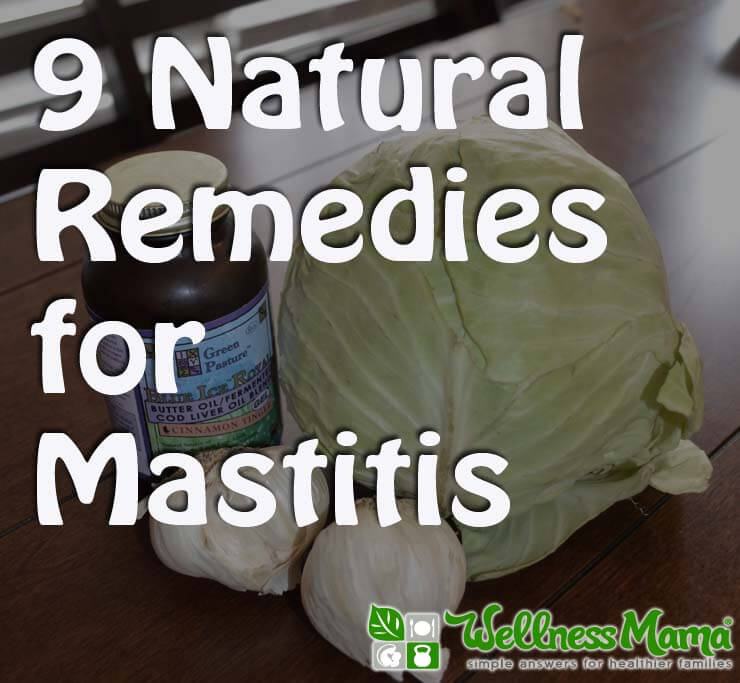 Mastitis is a painful infection of the breast that can lead to high fevers and extreme pain in the area. Although it is not wise to let it be until it forms into an abscess, there are plenty of natural ways to try and treat mastitis without antibiotics. Fortunately, Katie gives us a great list of (tried and true) natural remedies for mastitis. So if you or someone you know ever struggles with mastitis (we hope you don't!), try these remedies immediately!
"A recent 18 hour car ride with all five children (yes, we might be crazy) left me with a case of mastitis. The baby was pretty happy in the car and when the kids are happy, we drive.
The first night, I attributed the tired feeling to altitude sickness and the tightness to not nursing all day and went to sleep. The next morning, I knew something was wrong. That afternoon, I had a large lump forming in my breast and spiked a 104 fever (yay for a strong immune system). I completely understand (and sympathize) with how awful these types of infections are!
I was 1,300 miles from home and my doctor or midwife and without most of the remedies I would have at home. I wanted to avoid antibiotics if possible, though really bad cases of mastitis can definitely warrant antibiotics (which are a better option than developing an abscess).
I did what I usually do: research like crazy and try any natural remedies that I can while nursing. Four days later and the lump is gone and I don't have any remaining symptoms. An ounce of prevention is worth a pound of cure, and I could probably have avoided it if I had nursed her more often.
Since I did get mastitis and had the chance to try a lot of different remedies, these are the remedies that worked for me:
Natural Remedies for Mastitis:
Rest and Constant Nursing: I've heard lactation consultants say that mastitis can be a sign that you are pushing it too hard and need to rest or that you've gone too long without nursing. The first step I took when I realized I had mastitis was to go to bed and nurse the baby constantly to keep things flowing through the clogged duct."