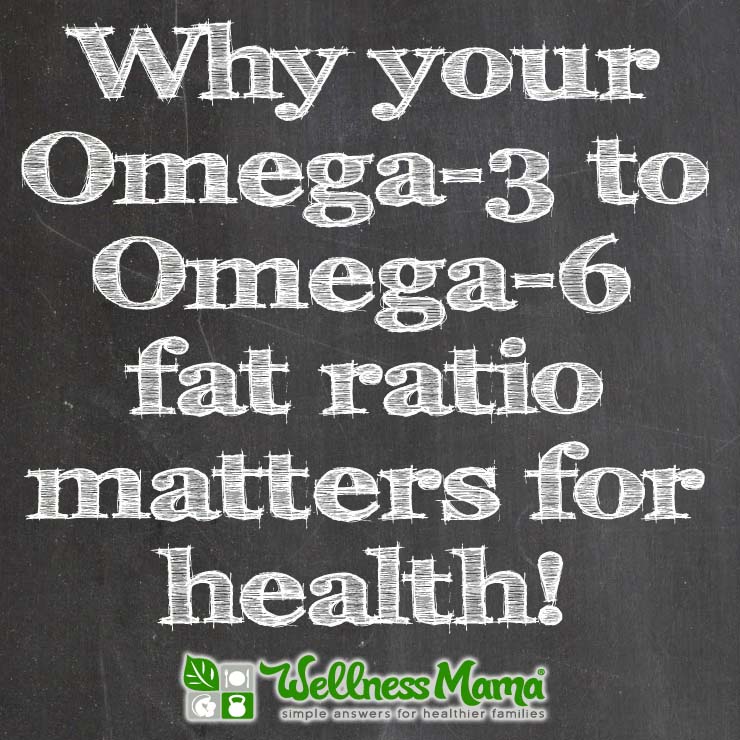 There is a lot of buzz about Omega-3 fats and Omega-6 fats. Which are best? Are they both necessary? In this post, Katie keenly explains Omega-3 vs. Omega-6 fats and why the properly balanced ratio between them matters.
"My post about why you should never eat vegetable oil or margarine talked about the important ratio of Omega-3 (n-3) and Omega-6 (n-6) fats in the body, but this topic is important enough to deserve its own post.
Vegetable oils are dangerous for many reasons, including that they can easily go rancid, they are processed with chemicals, and they can turn in to trans fats when heated. Vegetable oils are also high in Omega-6 fats and proportionately low in Omega-3 fats. Why does this matter?
Omega-3 Fats:
Omega-3 fats have gotten a lot of good press for their many benefits to the body and with good reason. The University of Maryland Medical Center explains that Omega-3 fatty acids may be useful for:
Reducing the risk of heart disease and causes of death associated with heart disease
Reducing severity of symptoms associated with diabetes
Reducing pain associated with rheumatoid arthritis
Reducing risk of osteoporosis and bone loss
Improving health and reducing symptoms for those with autoimmune disease
Helping those with anxiety, depression or bipolar disorder
Reducing risk of various types of cancers
Improving cognitive function
The body does not make Omega-3 fatty acids so they must be obtained from foods. As this article from the Harvard School of Public Health explains:
"There are two major types of omega-3 fatty acids in our diets: One type is alpha-linolenic acid (ALA), which is found in some vegetable oils, such as soybean, rapeseed (canola), and flaxseed, and in walnuts. ALA is also found in some green vegetables, such as Brussels sprouts, kale, spinach, and salad greens. The other type, eicosapentaenoic acid (EPA) and docosahexaenoic acid (DHA), is found in fatty fish. The body partially converts ALA to EPA and DHA.""