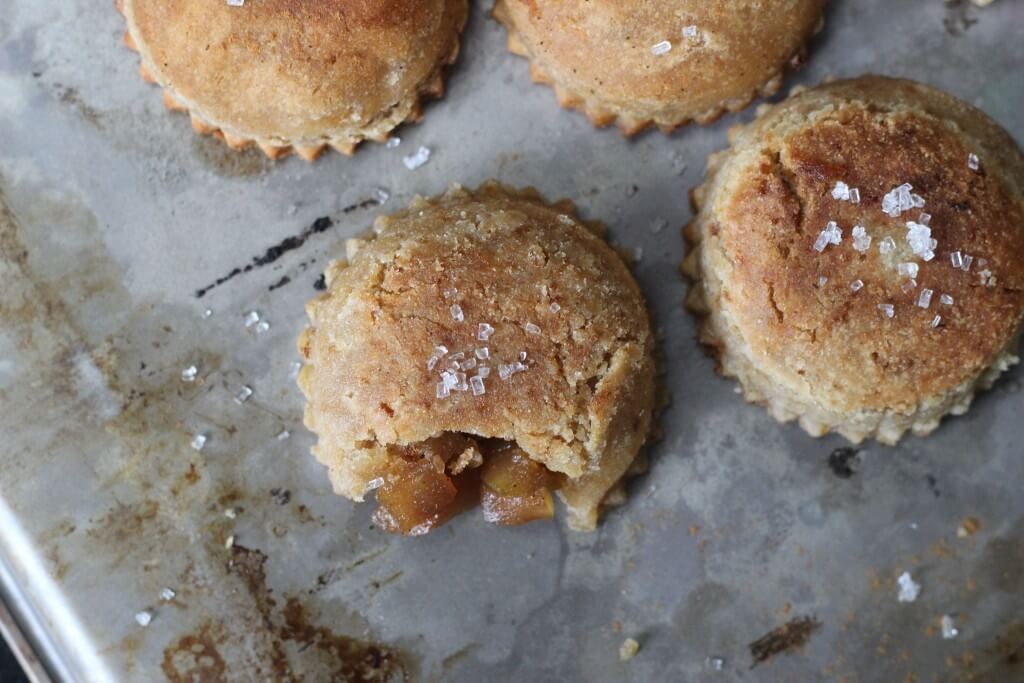 Are you a sweet or salty person? My husband is a salty person, and I'm a sweet person, so we often don't have desserts at home unless it's homemade coffee ice cream. But my extended family? They're big sweet people; in particular, they love their pies. I come from a long lineage of pie goddesses, so to speak, and my great-great-grandmothers chocolate pie lives on in infamy today. So when we are assigned the task of bringing extra pies to family gatherings, I know I have big shoes to fill. I also know that I want to create a dessert pie that my own, real food-eating family can enjoy. Thankfully, I've found countless of varieties of healthier pies like key lime, strawberry, chocolate coconut cream, and now these adorable paleo fried apple pies!
"There is a big giant milestone about to happen, a few actually – and I promised you beauties that when I started reaching a certain goal, I would make you apple pie in celebration. Actually, I promised I would make you PALEO FRIED APPLE PIES, which makes it that much more exciting.
I finally got around to making these for y'all! And I hope you'll find that they are certainly worth waiting for!!!
I've used Otto's Cassava Flour for a flaky delicious crust that feels like there is all kinds of gluten up in there. But there's not – in fact there are no nuts either! So this recipe is free of grain, gluten, dairy and nuts, which makes it a great option for LOTS of reasons!"