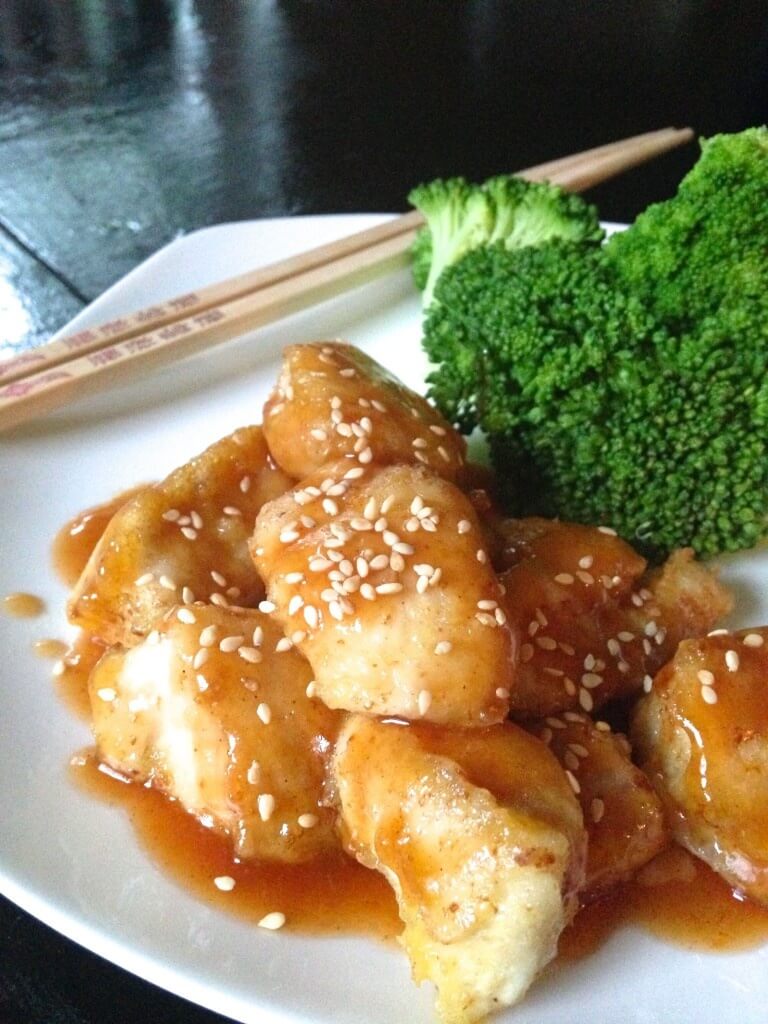 Growing up, my family loved getting takeout. We had our favorites places to chow down from on the weekends, but we also ventured out to try new cuisine in our area. While the food we were getting from those places was, ahem, less than healthy, I still occasionally have a hankering for classic takeout foods. Thankfully, I've discovered so many fantastic real food recipes that replace takeout favorites like fried rice, pizza, and spring rolls. This paleo sweet and sour chicken is at the top of the list. No more calling the Chinese restaurant down the street – you've got something better here 😉
"I've been watching the days tick by until I could get my hands on PALEO TAKEOUT, the new book from my friend Russ, aka The Domestic Man. Russ really wrote this book for the masses; for people who have their tried and true takeout favorites. Ya know, when the Chinese restaurant delivery is on speed dial? That.
Obviously things change when you begin to omit gluten, grain, and soy. Chinese food without the rice? No soy sauce? What about that delicious crispy chicken – how do you indulge without dredging in flour?
Russ has addressed all of these issues and also included rice and bits of dairy for those who can otherwise tolerated it. If not, there are back up recipes and substitutions galore. There are over 200 pages of Asian inspired dishes alone and Russ was sure to add in some American favorites as well.
I can pretty much guarantee there is something for everyone in here and tonight, my family enjoyed the Sweet and Sour Chicken. In fact, they thought I ordered in!!! I loved that I was asked by 2 out of 3 kids if I made it or ordered it! I kept the sauce on the side for them and let them dip it like nuggets, just in case, but they loved it! Husband gave me a big thumbs up too!
Without further ado, here is this most delicious recipe!"