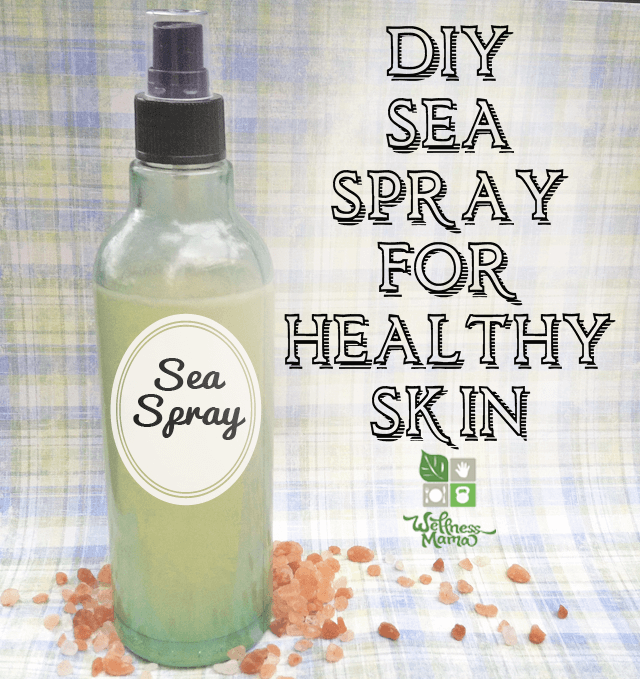 I'm a big fan of natural sea salt and of magnesium, and this recipe combines both to create a sea spray that is nourishing for the skin.
Sea Salt and salt water a long history of use in various types of beauty recipes and even skin therapies. Using sea salt/salt water for therapeutic purposes even has its own name: Thalassotherapy, which simply refers to the therapeutic use of salt water.
Many people seem to notice reduction in acne and a clearer complexion from the use of salt on the skin. Most often, salt is incorporated in salt scrubs for the skin, but this gentle Sea Spray can be left on to continuously nourish the skin. The minerals in salt can also help tighten skin and reduce wrinkles.
Aside from its beauty benefits, this sea spray leaves skin feeling refreshed and light. It can serve as a facial toner or as an all-over skin nourishing spray. If you've never tried salt on the skin, try this simple and inexpensive recipe!
[Photo Source: WellnessMama.com]