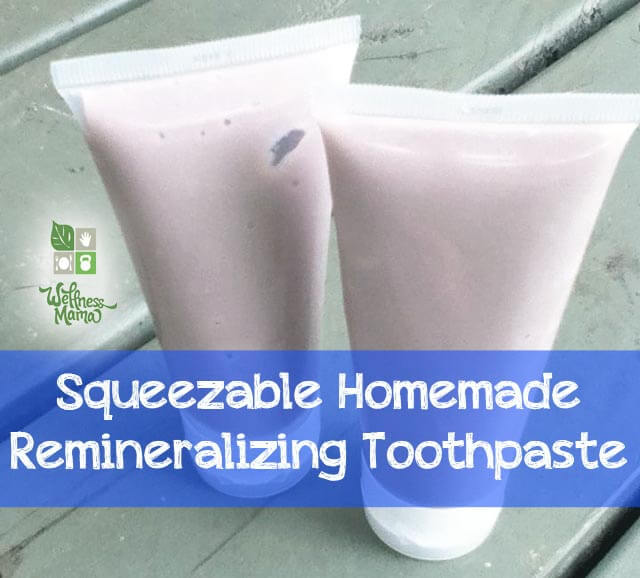 I've posted my recipe for homemade Remineralizing Toothpaste before, and a reader shared her adaption that allows it to be squeezable. It also combines the bentonite clay of the toothpowder recipe with the remineralizing recipe for a double dose of minerals.
The addition of water to this recipe makes it squeezable, but also shortens the shelf life. I haven't been able to test it past a few weeks because we use it so quickly, but it has lasted at least that long at our house. The squeezable tube also offers the advantage of making a toothpaste that is easier to share without having to dip multiple toothbrushes in to the same container.
If you'd rather use a water free recipe with an indefinite shelf life or a toothpowder recipe, my entire list of oral health recipes is on my Oral Health Resource Page.
[Photo Source: WellnessMama.com]