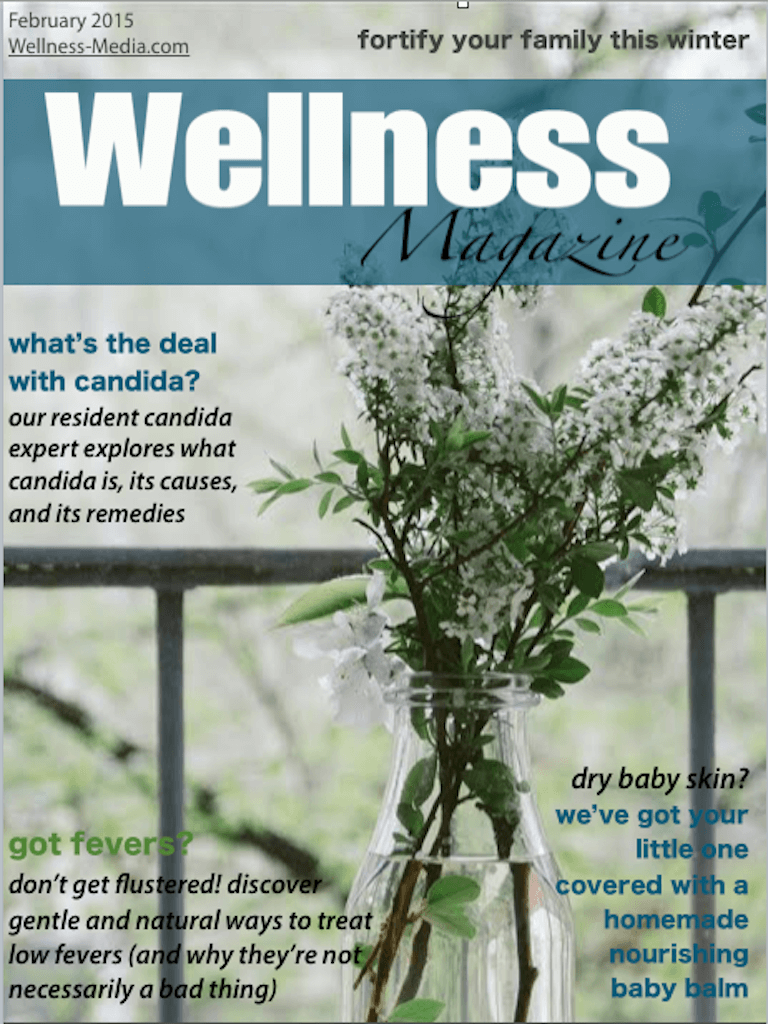 For being a short month, February has felt like a long one. Like much of the country, we were buried under snow for a long time, making us a little cabin-crazy, but also giving me an opportunity to catch up on some homemade projects like bath salts and bone broth. We've also been battling a cold and just having some great down time as a family. This month has forced us to slow down a little, do a little less, read a little more, and enjoy the everyday moments that we often overlook.
If February has been similar for you, you'll find a lot of great value in this month's issue of Wellness Magazine. Let this issue keep you company whether you're homebound in the Northeast or soaking up the sun in Florida.
This issue covers common concerns during this time of year like dry skin, what to do about fevers, how to stock a natural medicine cabinet, and the important of Vitamins C and D.
Our team also answers common questions about candida and food allergies, natural household cleaners and whether or not chocolate is healthy.
For the fitness buffs, you'll find articles about alternatives the the back squat and how the mainstream concept of working out may not be the best for us to adopt.
Our feature this month includes healthy homemade candy and sweet treats. If you're anything like me, being stuck inside means I'm more likely to want to sit around and eat a pan full of brownies 😉 Times like these call for an arsenal of healthy sweet options that I can eat in moderation and really enjoy.
As usual, this issue supplies you with a week's worth of delicious meal plans (plus one dessert) including beef stew, Brussels sprouts and bacon hash, and teriyaki chicken. And don't sweat making a shopping list, we've got you covered. You'll be set for the week with this issue!
Be sure to subscribe to Wellness Magazine in order to receive future issue and to access every issue from the past. Enjoy!