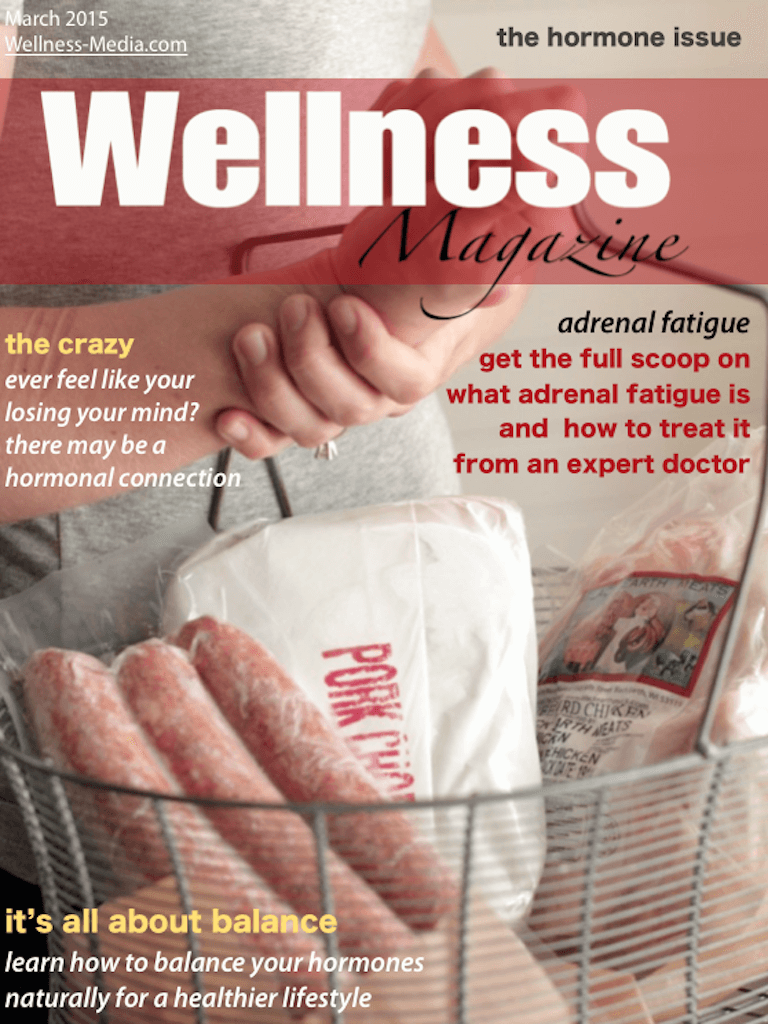 Growing up, the only time I thought about my hormones and the effect they had on my entire wellbeing was when I was blaming them for my acne or for my bad moods. Outside of science class, I never thought about the health and function of my thyroid or that it was actually possible to gain greater control over hormones.
This month's issue of Wellness Magazine answers all the questions I never knew I had. If you are unclear about the role of hormones in our health or how they sway the rest of our bodies, this issue is a must read.
With insights from leading experts like Dr. Izabella Wentz and Dr. Alan Christianson chipping in on adrenal fatigue, the pitfalls of artificial birth control (and natural alternatives), and the connection between thyroid health and mental illness, this issue is on point for those looking to take their health journey a step farther.
Also including are wonderful articles surrounding the stress reduction. From getting rid of toxins in your home, to making your own relaxing magnesium body butter, to strategies for avoiding stressors, to maximizing on massages, we've got you covered. You'll learn ways to support your child, both physically and emotionally, through the rocky season of puberty and how to work your way up to completing a pull up.
As always, we provide you with a full week's meal plan complete with a yummy dessert and shopping list to make your life a little easier (and stress free! 😉 ).
Here at Wellness Media, we're all about your total health, and our hormonal wellbeing is a vital aspect of our health. We would love for you to equip yourself with these resources to benefit your own lives and the lives of your friends and family!