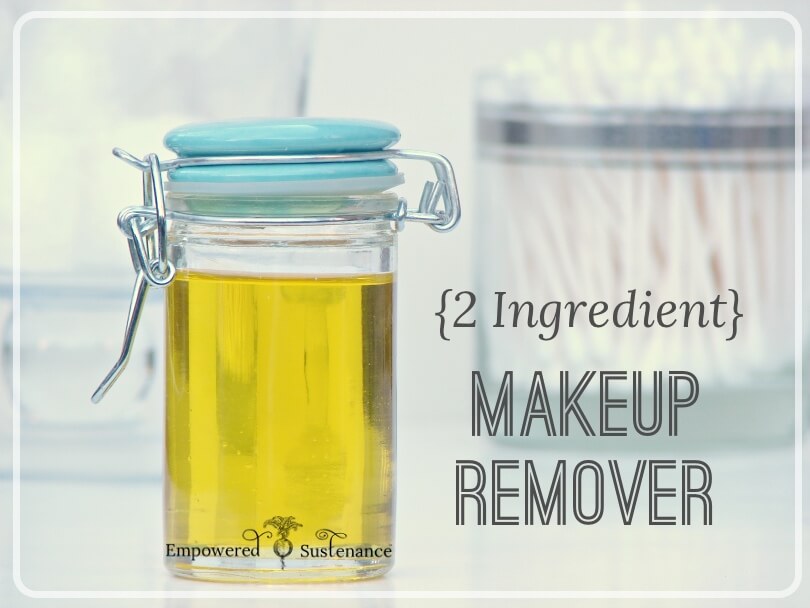 Say goodbye to rubbing and scrubbing while you attempt to remove stubborn mascara. Say goodbye to raccoon eyes after you wash your face. Say goodbye to red eyes and irritated skin caused by harsh makeup removers. And say hello to clean, clear skin. Because this works… really works!
The two ingredients in this simply DIY makeup remover instantly dissolves makeup, including waterproof mascara, while soothing the skin. Unlike some oil-based makeup removers, this won't clog pores or cause breakouts.
This recipe is inspired by my experience with Enessa Lavender Makeup Remover, which contains jojoba oil, vitamin E oil, and lavender essential oil. Like the other Enessa products I've tried, I fell in love with this remover when I first tried it. This DIY version is quite similar and removes makeup like a charm.
[Photo Source: Empowered Sustenance.com]