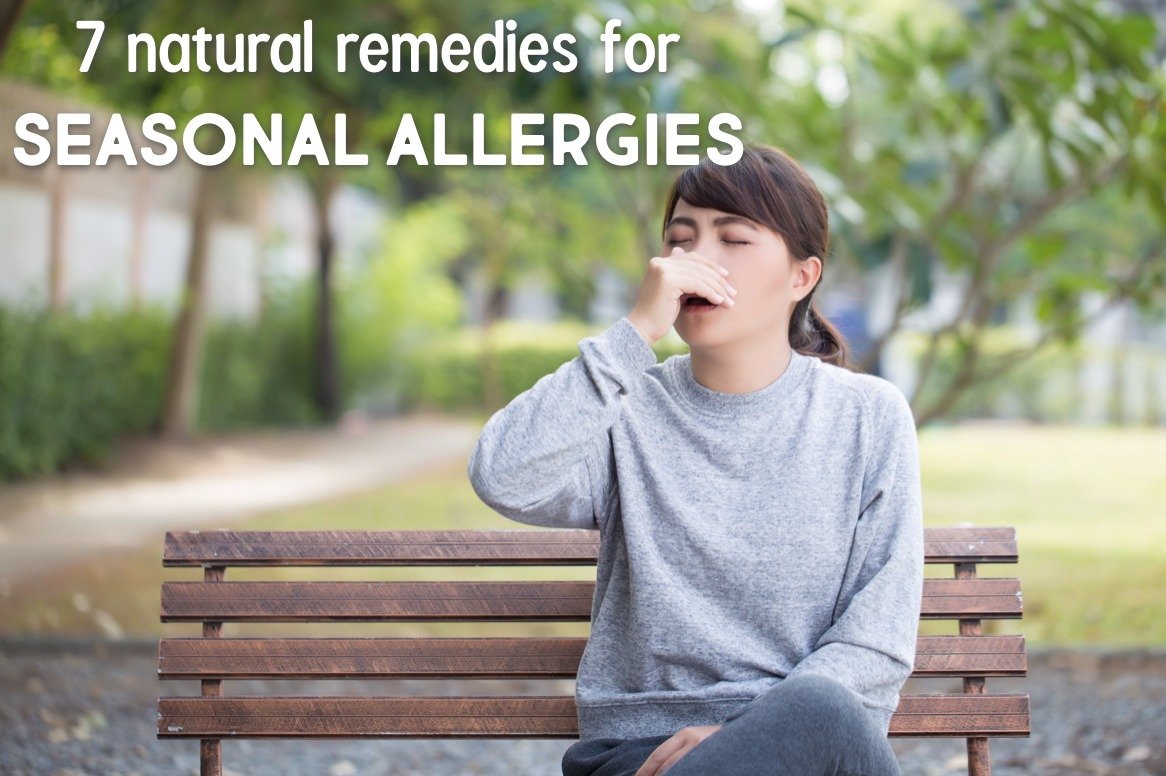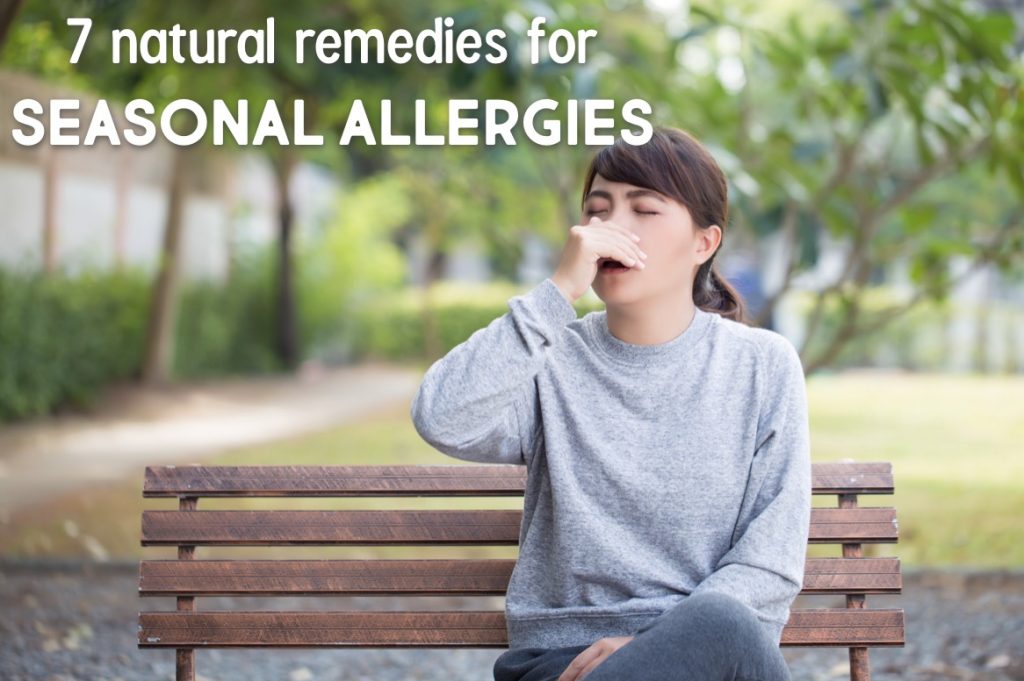 Allergy season is upon us. The spring rains are kicking up the fresh pollen, and while we are grateful for the beautiful blooms, many of us will be hit with the sniffles during this time. We love soaking in lavender and mint baths to keep our sinuses open and keeping our diets clean to take preventative measures. But when seasonal allergies catch up to you, instead of reaching for the day's popular allergy pill, try these five natural allergy relief remedies.
Different remedies work for different people, so it's worth trying more than one!
Natural Allergy Relief Remedies
1. Apple Cider Vinegar
Apple Cider Vinegar (ACV) is a favorite natural remedy for a variety of issues, and seasonal allergies tops the list.
It's championed for its ability to boost the immune system and cure what ails you. It cleanses the lymphatic system, which is what brings relief to seasonal allergies. For the best results, mix a teaspoon of apple cider vinegar with a teaspoon of raw local honey (add water if you need to dilute the flavor) and consume several times a day.
2. Nettle Leaf
Nettle leaf is a fantastic antihistamine. It blocks your body's ability to produce histamine, bringing you much needed relief. Nettle comes in many forms, but encapsulated nettle leaf is the most effective against allergies. You can also use nettle leaf in a soothing tea combined with peppermint tea. It feels great on a tender throat and can help open up the sinus passages.
3. Local Raw Honey
We rely on honey bees for many reasons, and one of the biggest ways they contribute to the health of the community is through their raw honey.
While there's not much scientific evidence for this, many people swear by this tactic and its become a favorite natural allergy relief remedy. Bee pollen is known to boost immunity, relieve allergies, and fight infection. When you consume honey made from local bees, you will help your body adjust and become immune to the allergens from the types of flowers and pollen in your area. Try to consume a few teaspoons of raw honey from as close of a source as possible.
4. Neti Pot
Many people find great success in relieving their allergies by using a neti pot with a saline solution. The saline solution (one teaspoon of sea salt dissolved in a quart of boiling water, then cooled), is funneled through the nasal passageways via the neti pot to rinse and open the sinuses. The sensation is odd and perhaps even uncomfortable at first, but the relief is worth it!
5. Quercetin
As Wellness Mama puts it:
Quercetin is a natural bioflavonoid that is said to help stabilize mast cells to keep them from releasing histamine. It is also a potent antioxidant that is said to help reduce inflammation. It is best used as a long term remedy and many people start taking it about 4-6 weeks before allergy season to help prevent allergy symptoms.
Quercetin can be found naturally in food sources like cruciferous vegetables and citrus fruits, it's difficult to get an adequate amount from food to see any real allergy relief. Taking an additional supplement will yield more results.
6. Probiotics
We know now that about 80% of our immune system is located in our gut. When our guts are imbalanced, that also means we overreact to stimuli, such as allergens. Balancing our gut bacteria by eating probiotic rich foods like kombucha and sauerkraut, and taking a probiotic supplement, can increase our tolerance to allergens and reduce the annoyances associated with seasonal allergies.
7. Ginger
Ginger is anti-inflammatory and will help calm your sinuses down, lessening the head pressure you experience from allergies. Eating raw ginger (like the kind you get with sushi) will boost your immune system while its strong flavor will help clear your sinuses for immediate natural allergy relief.
Do you suffer from seasonal allergies? What's your best natural remedy?