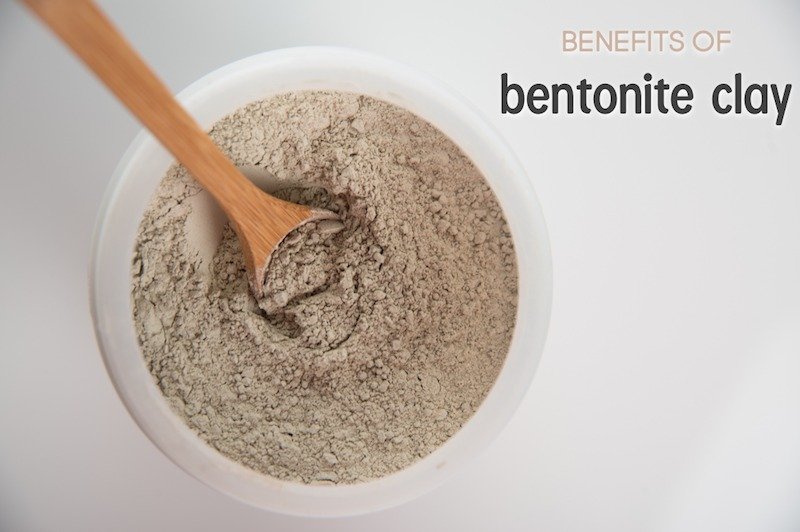 Looking back over history, our ancestors took full advantage of what was available to them on the earth. They put to use everything they could in order to survive. Their wisdom is still being passed on today, as we still use things like honey to heal burns and herbs to promote our health. Another material people have used for centuries is bentonite clay. Bentonite clay is a healing clay that can be used topically and internally. The health benefits of bentonite clay are impressive. It is packed with vitamins and minerals that can have a dramatically positive affect on our bodies.
What is Bentonite Clay?
As odd as it sounds, bentonite clay is comprised of aged volcanic ash. The largest known deposit of bentonite clay is located in Fort Benton, Wyoming, which is where its name comes from.
It has long been used to fight illness and ward off disease. Today, many health-conscious people use bentonite clay for both its effectiveness and its affordability, as it does not have to be processed.
What Does Bentonite Clay Do?
Every day, we come into contact with a multitude of toxins. Chemicals in household substances, gasoline and emissions, personal care products, and even our food can deteriorate our health over time. These toxins linger in our bodies unless removed.
When bentonite clay combines with a liquid, an electrical charge is produced, giving it the ability to absorb toxins, impurities, heavy metals, and more.
5 Benefits of Bentonite Clay
Because of this magnificent ability to detox the body, there are several benefits to incorporating bentonite clay into your personal care routine.
Heals Skin Irritations
Bentonite clay works hard on the body's biggest organ. When bentonite clay is combined with a liquid and applied to the skin as a mask, the mixture binds with impurities and actually draws them out of the pores. This helps prevent and heal acne and other skin irritations (including eczema).
Removes Toxins
Take the aforementioned idea and apply it to the whole body. When bentonite clay is added to a bath, it creates a detoxing effect for your whole body. It also leaves the skin feeling soft and smooth.
Boosts Probiotics and the Immune System
Because of bentonite clay's ability to remove toxins, it eliminates bad bacteria in the gut and in turn strengthens the gut lining, promoting even more production of probiotics (good bacteria in the gut).
Oxygenizes Cells
One of the most interesting benefits of bentonite clay is its ability to help cells receive more oxygen. Bentonite clay actually pulls excess hydrogen from cells, enabling them to take on more oxygen. Of course, oxygenated cells are paramount in the promotion of health and healing.
Improves Oral Health
Have bad breath? Tender gums? Sensitive teeth? One of the most beloved benefits of bentonite clay is its promotion of oral health. Bentonite clay binds with toxins in the mouth and pulls them out, lessening the presence of bad bacteria that can aggravate these issues.
How to Use Bentonite Clay
Bentonite clay is very versatile and has a wide variety of daily uses. Here are some practical ways we use bentonite clay regularly around the house:
Face Mask: One of the most popular was to use bentonite clay is as a face mask. Mix the bentonite clay with water to form a paste, then apply it to your entire face and neck. Leave on for 20 minutes then rinse. For best results, use this mask once or twice a week.
Skin Poultice for Bites, Burns, Stings, and Scrapes: For intense skin wounds or irritations, make a paste of bentonite clay and water and spread it on the effected area. Cover with a wet gauze and secure. Change every 2 hours.
Baby Powder: As a mom, I turn to bentonite clay often as a natural baby powder. I use just as I would regular baby powder when there is redness or irritation. For more severe diaper rash, you can make a paste of bentonite clay and water to speed relief.
Morning Sickness: 1/2 tsp mixed with water and consumed daily during pregnancy can help relieve the nausea that often accompanies pregnancy. Be sure to check with your doctor/midwife before starting this practice.
Detox Bath: Adding 1/4 cup of bentonite clay to a warm bath promotes relaxation and soft skin. Don't want to take a full bath? Try this at-home detoxifying foot soak.
Internal Detoxing: Every day, combine 1/2-1 teaspoon bentonite clay with about 1 1/2 cups water. I usually mix this in a jar with a lid so I can shake well to combine. Drink up!
Oral Care: Bentonite clay binds heavy metals and toxins, making it an ideal ingredient in homemade toothpowder or toothpaste, as it rids the mouth of germs. Additionally, bentonite clay has been shown to whiten teeth!
Pets: If your pet is showing sings of illness like vomiting, mix bentonite clay with some water and give this to them orally with a dropper. This can help speed their recovery from even some of the most serious illnesses.
Have you ever used bentonite clay? What was your experience?