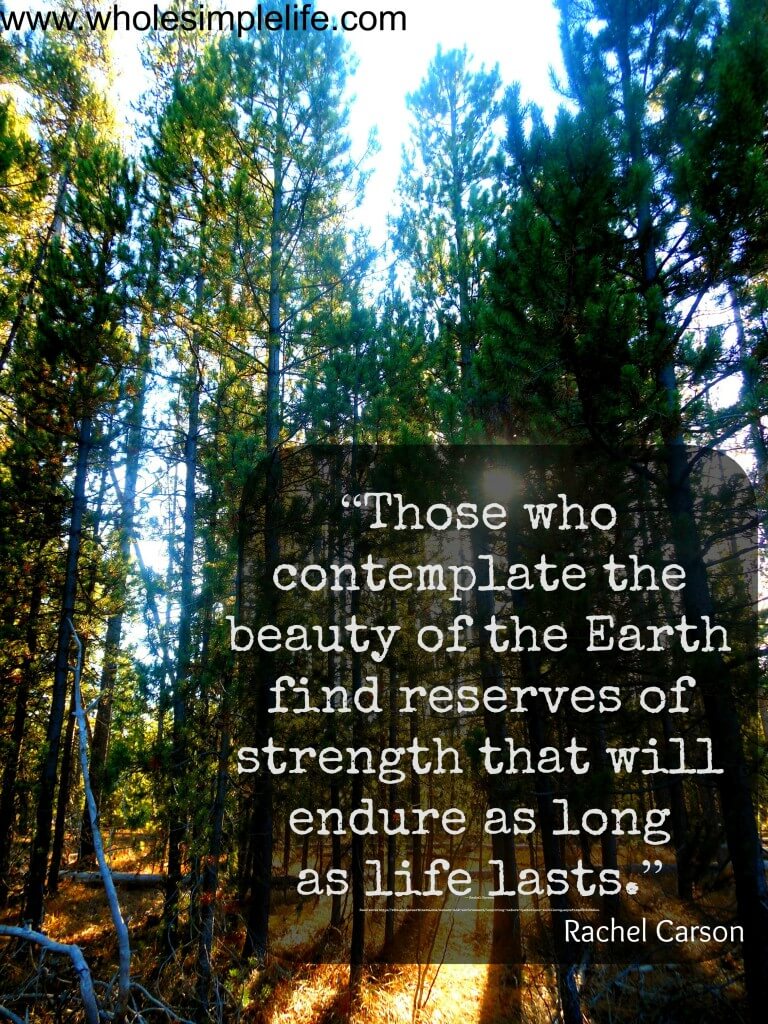 In our fast-paced society, it can become difficult to make time for the "little" things that actually matter the most. The irony is that these simple things, the little pleasure in life, tend to be what make us the happiest and help us to relax the most. Examples include fostering your family life, prayer and meditation, and spending time in the great outdoors. In this article, Hannah explores research that has shown how beneficial spending time outdoors can be for the human person. She outlines ten key benefits of spending time outdoors that might surprise you!
"There are few things that bring me as much peace as when I am outside, in nature, breathing fresh air and taking in the beauty of the earth. There are actually proven benefits of spending time outside. Did you know that time spent in nature is associated with a decrease in blood pressure, heart rate and sympathetic nerve activity? Research also states that time in nature most powerfully nurtures us when we're the most at risk of disease, depression, or desperation.
In 2008, University of Michigan researchers demonstrated that after just an hour of spending time in nature, memory performance and attention spans improved by 20 percent. Researchers at the University of Kansas reported a 50 percent boost in creativity for people who were in nature for a few days.
The Japanese have a special practice called Forest Bathing which is the simple practice of spending time in the forest for relaxation and recreation. It is considered a natural aromatherapy, where people are breathing in natural volatile substances called phytoncides (wood essential oils) which are antimicrobial volatile organic compounds derived from trees. It has now become a recognized relaxation and/or stress management activity in Japan.
Researchers at Tokyo's Nippon Medical School have quantifiable evidence: In one study, women who spent two to four hours in the woods on two consecutive days experienced a nearly 50 percent increase in the activity of cancer-fighting white blood cells.
One thing that I found amazing was that a study done by South Korea's Chonnam National University showed that when subjects were shown images of mountains, forests, and other landscapes they experienced a heightened positive outlook and emotional stability. They didn't have to be in nature, just looking at images provided benefits. For me, sometimes it's just getting in the car and taking a drive that's enough to clear my mind and relax a bit."