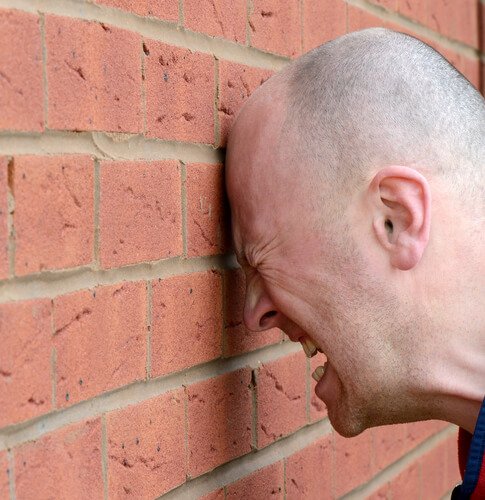 So you've made the decision to live a natural lifestyle … you've cleaned out your medicine cabinet, replaced the chemical-laden cleaning products and personal care items, and embarked upon eating a real food diet. But then it hits you: the "diet crash" that so many people experience. You may feel weak and fatigued, may experience bloating and constipation, headaches and brain fog, and severe cravings. You may not yet see the physical results you are hoping for. These feelings can be discouraging and you may be tempted to quit eating real food because "your diet isn't working". But hold on tight! The crazy symptoms of "die-off" are a result of your body adjusting to your new way of life. Your body is going through a sort of detox, riding itself of the bad bacteria. In order to remedy these symptoms, you may need to tailor your diet more to your specific body. When it comes to the SCD diet, in particular, seeing and feeling results will take time. It is not an overnight switch. An overhaul on your health should be gradual; so do not get discouraged! This post will help you sort through some of the obstacles you may face and offer advice on how to get through them.
"Earlier this week I was reading through some Facebook comments from one of our book readers, who wrote in:
"Hey guys, I've been following the SCD diet for the last 30-days… but I'm not feeling better yet. I still have bloating and constipation that feels like it hasn't changed since I started eating SCD, what am I supposed to do now? Do you think I should ditch SCD and start WAPF or Paleo?" – Lucy M.
In this post, I'll explain why some people get worse on Paleo, SCD, or GAPS before they can get better, and in this case, what Lucy should do next.
"I Tried This Diet and it Made me Feel Worse!"
Maybe you're following a diet like Paleo, GAPS, or SCD… but you're still having problems, even though you're avoiding all those "bad toxic foods."  Or maybe you're like Lucy and you feel even worse after eating this new way.
The good news is: you're not alone!
You've cut out grains, refined sugar, fake sugar, industrial seed oils, processed foods like pop or soy, and you're now eating anti-inflammatory nutrient-dense food. That's a HUGE step toward getting healthy.
But there are three common problems that people run into with a new diet like Paleo, GAPS, or SCD that can make them feel worse or seem like they're not getting better.
1) Die-off Can Make You Want to Quit (it's not fun)
The first, and the most problematic for people, is typically referred to as, "die-off."
I'm not going to lie to you, die-off can cause pretty awful symptoms, and many times it will cause symptoms that are worse than before you started the diet.
Here are a few symptoms to watch out for:
Diarrhea
Constipation
Brain fog
Headaches
Intense cravings
Joint pain
Fevers
Fatigue
Gas/Bloating
The experience of "die-off" is related to the shift in gut bacteria that happens when you stop feeding overgrown bacteria the food it's used to thriving on. When I switched to the Specific Carbohydrate Diet, I had brain fog so bad all I could do my first 3 days at work was sit at my desk staring at the wall… seriously. It was probably one of the weirdest experiences of my life.
We get emails just about every day from people trying to figure out if they have die-off symptoms or not…
Here's the best way to tell if die-off is what's making you feel bad: see how long it lasts."