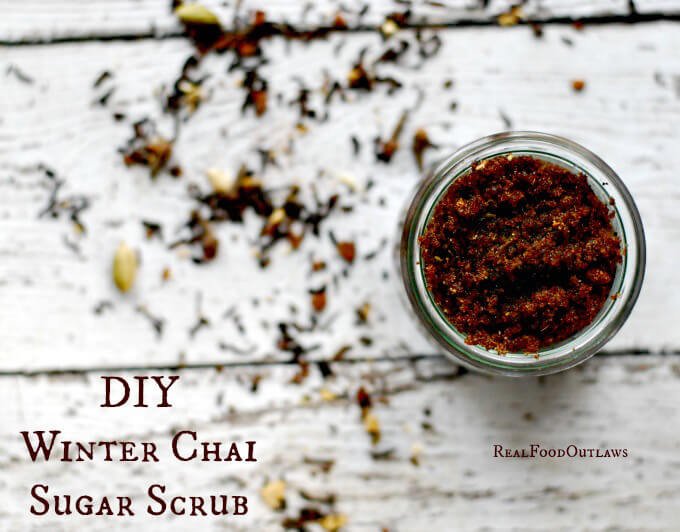 Cold weather can be very tough on the skin. Once the frequency of the sun and humidity diminish, our skin becomes more vulnerable to the dry, cold wind. Every year, the cold temperatures sneak up on me and I suddenly find myself with dryer skin. So I have to do some damage control by upping my hydration, moisturizing more frequently, and exfoliating with fun sugar scrubs.
A fantastic choice for the colder weather is this DIY chai sugar scrub. There is something that is so comforting about a warm cup of chai tea on chilly days, and that same comforting warmth can be experienced with this sugar scrub. With only three ingredients, it is super affordable and very say to make. you'll be enjoying festive exfoliating in no time 😉 If you're feeling wild, you can even add this mixture to a warm beverage like tea or coffee!
"There's something about a sugar scrub that draws me in. Maybe it's because I didn't eat sugar for over six months, or that it just makes my skin feel so amazing! Especially in the winter when skin gets very dry, sugar helps to buff off the dead skin cells and exfoliate.
Using this chai-scented scrub makes taking a shower a spa-like experience. If you're a mom like me, you know that just getting a shower can be a luxury sometimes. This way you can kick it up a notch! The exotic aroma puts me in mind of my favorite winter memories of spice cookies and yummy tea by the fire. Fun times!
My favorite winter beverage is chai. I have my own blend that I've shared with all of you through my shop and the recipe here. This is the blend that I use in this scrub. It's super simple to make and very easy to find the ingredients. You can get them at Amazon, Frontier, or Mountain Rose Herbs. You can usually find them locally as well because they are common spices.
Just making this aromatic scrub will make everyone think you've been baking! If you use edible oils like coconut, you can add this scrub as a sweetener to your favorite winter beverage…not that I'm condoning sugar consumption… 🙂
If you're looking for easy gifts this holiday season, the recipe can easily be doubled, or tripled, or more to meet your gift giving needs. This will be a hit with anyone you give it to for sure!"