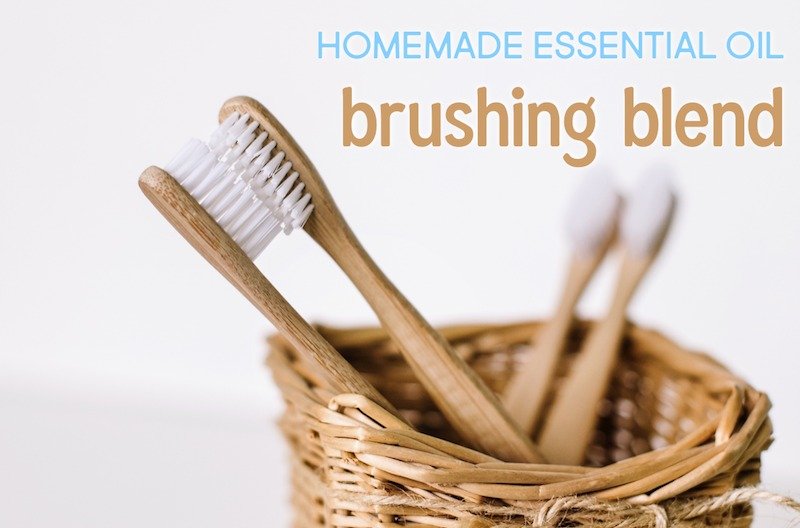 Throughout my experience seeing a variety of doctors throughout life, I had never been told anything about the importance of oral health. Not one single doctor stressed the connection between the health of my mouth and the health of the rest of my body. Then, during my pregnancy, every main stream pregnancy resource I read placed heavy emphasis on expectant mothers having their teeth cleaned. Making sure the mouth was healthy is presented as a nonnegotiable when it comes to prenatal care. The discrepancy was killing me. Why is it that mainstream health resources champion oral health during pregnancy, but ignore it when it comes to those who are not pregnant? Thankfully, more and more people are realizing that oral health is vital to our overall health, and that the current selection of flouride-filled toothpastes may not be making the cut. This is evident by the increase interest in oil pulling and making your own toothpaste. In order to ensure your total oral health, try this homemade essential oil brushing blend.
Why Use a Brushing Blend?
This blend not only kills bad germs, but also protects your mouth, freshens your breath, and helps teeth stay white and luminous. Add this blend to your brushing routine to boost oral health and even remineralize teeth.
Keep your mouth, and therefore your whole body, healthy!
DIY Essential Oil Brushing Blend
The great thing about this essential oils brushing blend recipe is that you can customize it according to your preference. This is my favorite combination of essential oils, but you can adjust until you've found a recipe that you like best. Other great options are lemon and rosemary (which has antibacterial properties to fight bad bacteria in the mouth). Just be sure to use quality essential oils.
Ingredients
Instructions
Mix all ingredients into a small essential oil bottle like these (or you can reuse an old essential oil bottle).
How to Use
Shake well before each use. I typically use this daily.
Add a few drops of the essential oil brushing blend to your toothpaste and brush your teeth as normal.
I like to follow up with a second brushing with my homemade toothpaste.
Notes
You must store this brushing blend in a dark, glass bottle. The oils would eat through a plastic container.
This is not safe for use with children, as they tend to swallow oral care products and these oils would feel hot for them.
You can make this same base recipe into a breath-freshening spray. I like to keep this in my purse for use on the go. Just be sure to avoid leaving it in the car, as extreme hot or cold can alter the makeup of the essential oils. Multiply this recipe to fit a small amber glass spray bottle like this one.
Don't Want to Make Your Own Essential Oil Brushing Blend?
If you don't like making your own personal care products, or if you don't have the time, this whitening and remineralizing toothpaste is a family favorite and one I completely trust.
Get the word out about oral health by sharing this recipe with your friends and family!