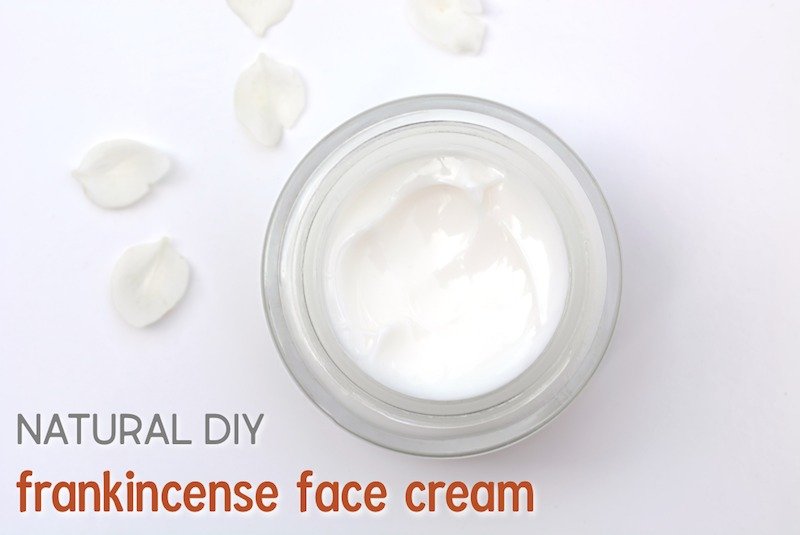 Our skin is vital to us not only for our health, but for cosmetic reasons as well. That industry makes billions each year as we labor to have smooth, clear, flawless, young looking skin. Thankfully, we can maintain healthy skin for a reasonable investment and without all the chemical-laden products. We are partial to this moisturizing lotion and using weird fats on our face. Another great way to love on your face is with this frankincense face cream. Made with oils that boost the health and vitality of the skin, it can help smooth marks on the skin and brighten the face.
Benefits of Frankincense for the Skin
Frankincense has been used for centuries by a variety of cultures. It's often prized for its ability to heal the body, perhaps even on the cellular level, and to boost mental and emotional health. While frankincense was once only reserved for the very wealthy in ancient times, we now have more immediate and more budget-friendly access to frankincense essential oil.
There are a wide array of uses for frankincense, but its benefits for the skin are particularly impressive. Frankincense can:
increase blood flow
decrease inflammation
remedy skin imperfections and blemishes
balance hormones
All of these factors contribute to the kind of healthy, glowing skin we all desire.
A Note About the Other Oils
When combined with other natural, nourishing oils, frankincense can brighten the skin, reduce the appearance of acne and wrinkles, and heal imperfections. Here are the other oils I use in this recipe (and why):
Cocoa butter – boosts skin elasticity and smooths skin coloring
Coconut oil – heals damaged skin, promotes the production of collagen, and a slew of other things
Jojoba oil – smoothes skin and reduces scarring
How to Make Frankincense Face Cream
Ready to create your own face cream? Taking just a few minutes every few months to complete this recipe will save you so much time and money in the long-run. No more expensive chemical-laden, store-bough facial creams!
This recipe makes about 2 cups of face cream. I like to divide it in half and store half in the refrigerator to use later. I like to use these jars for storage.
Ingredients
Instructions
In a double broiler, melt the cocoa butter. Let cool slightly.
In a large mixing bowl, combine the melted cocoa butter, coconut oil, and jojoba oil.
Put the bowl in the refrigerator until the mixture begins to harden.
Remove bowl from refrigerator. Using a stand mixer, whip the mixture together until it becomes fluffy. You may need to stop and scrape the sides of the bowl several times during this process in order to combine and whip all the mix equally.
When the cream is fluffy, add the frankincense and whip until thoroughly combined.
How to Use
Use this frankincense face cream as needed. I use it in the morning and at night as a part of my natural skincare routine.
In the warmer months, you may want to keep this in the refrigerator to prevent melting.
Have you ever used frankincense oil on your face?