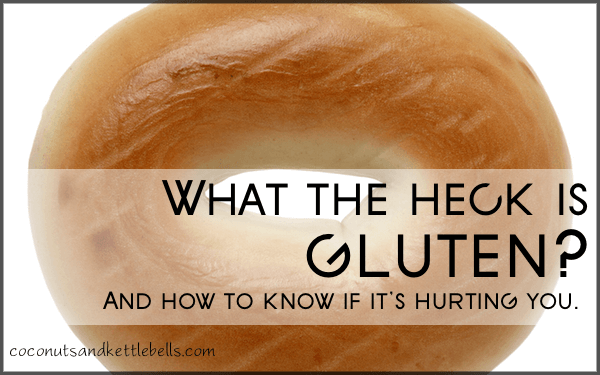 It appears that gluten-free diets are all the rage lately. With all the recent gluten buzz, you may be wondering what gluten even is in the first place, and if/why it's harming you. There are common misconceptions about gluten, and this article seeks to shed light on the truth!
"Gluten-free diets are rad. Wheat is bad.
Well… according to the latest diet craze gods. Celebs are proclaiming their love for going gluten-free to the press, grocery stores have entire sections dedicated to gluten-free products, and now, many restaurants have gluten-free options highlighted right on the menu. Last year, "gluten-free" products totaled $12.4 BILLION in sales – a 13X increase in 5 years.
Despite all the attention – most people, whether choosing to avoid gluten entirely or ingest it freely wouldn't be able to answer the question "What is gluten?" Popular insufficient assumptions include:
…bread, grains, carbs, starch, cheez-its, sugar, bad stuff, baked goods, noodles, cupcakes, calories and yummmmy.
And all those are close. Well, sort-of. OK, technically… not really at all.
What the Heck is Gluten?
Gluten is the term used to refer to a combination of proteins found in certain grains. As we've discussed before, the grain is actually the seed (aka the reproductive force) of a plant. This seed is made up of three parts: the endosperm (inside), the bran (outer shell), and the germ (nutrient "core.") Enter: "Bill Nye the Science Guy" Theme Song. Gluten is located in the endosperm. When we eat "whole grains," we're eating all three parts of the seed. When we eat "refined grains," we're eating just the endosperm of the seed (the bran and germ are removed.) Don't be fooled though – most all packaged grain products, whether "whole" or not are highly refined and processed."