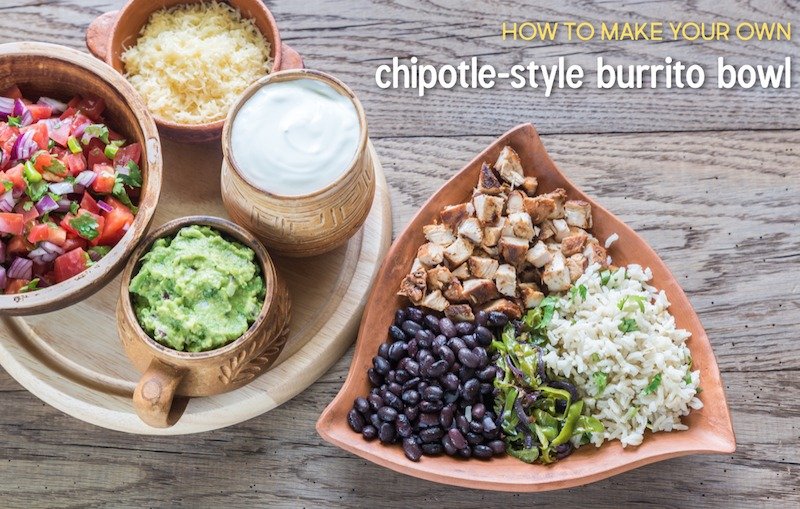 I grew up on takeout. We were a busy family and we let that overly-influence our meal times and we most often chose a dinner that was fast and required little effort (like picking up the phone). Thankfully, we've since "seen the real food light" and have done a complete overhaul on our nutritional intake. Admittedly, however, ever once in a while, I will get a hankering for one of my old takeout favorites (especially during pregnancy!). In those instances, I turn to some real food recreations like paleo sweet and sour chicken, AIP-friendly Italian sausage pizza, and this homemade Chipotle burrito bowl copycat. Yum!
Why Convenient Meals Are Necessary
So even though I now make the majority of my family's meals at home, there are still times I need a good go-to convince meal. Maybe I forgot to defrost meat or put the roast in the crockpot. Maybe it's going to be a crazy night between school and the ballfields. Whatever it is, there are times when we all need a quick and simple meal on hand that everyone in the family will love. Convenience meals are necessary for all of us to have in our arsenals, but convenience does not necessarily have to equal unhealthy or fake.
Where We Go Out to Eat
Although now, with my own family, I make most of our meals at home, there are still times we like to go out to eat. Most of the time it's because we're traveling and need to eat out on a stop. We typically gravitate toward options like Panera Bread or, my favorite, Chipotle, since their options are the most health-friendly. But when it's a weeknight at home, we save lots of money by just making our own homemade Chipotle burrito bowl 🙂
Homemade Chipotle Burrito Bowl Recipe
These Chipotle burrito bowls have become my favorite go-to at-home convenience meal. Everyone is the family loves them, and the kids have fun choosing their own toppings. We usually have leftover meat and veggies for breakfast the next morning (delicious when paired with fried eggs or stirred into scrambled eggs) and everyone feel satisfied at the end of the day.
Ingredients
The great thing about these homemade Chipotle burrito bowls is that you can really make them whatever you want. Consider these some loose ideas 😉
Meat
I like to season whatever meat we're using with homemade taco seasoning.
Veggies
tomatoes
peppers
onions (for extra flare and flavor, cook sliced onions in butter with salt, pepper, and garlic powder until caramelized)
lettuce
Toppings
rice (optional unless you're grain free)
black beans
sour cream
salsa (or salsa verde)
lime juice
Instructions
Cook the meat and rice if using. Warm the beans.
Assemble your burrito bowl according to your preference. Enjoy!
What's your favorite healthy "fast food" option to make at home?