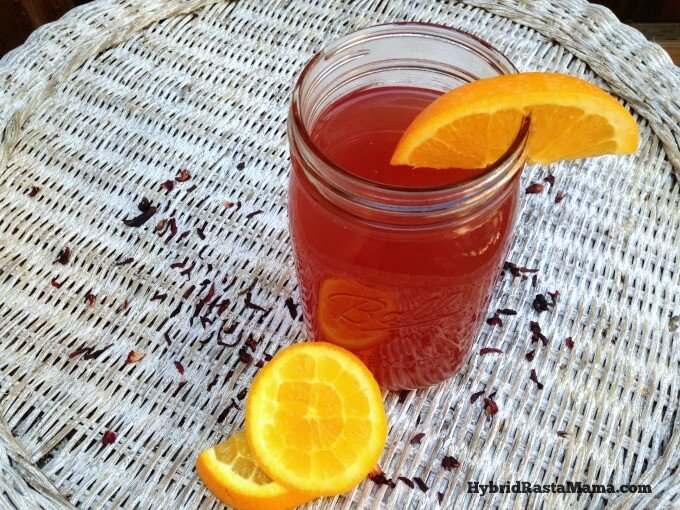 When I was in high school, I played volleyball pretty intensely. I played for my high school during the Fall, and traveled with a club team during the Spring season. We would play double headers and tournaments, and I remember chugging the Gatorade on the bench during time outs to refuel before going back into battle on the court. I drank so many artificial electrolyte drinks during that time that most of them make me sick today. Not only can I not stand the strong fake flavor, but knowing what I know now, I don't want all the added ingredients in a drink that's supposed to nourish and replenish my body. Even though I now stay away from Gatorade, I still find myself in situations where I need that extra boost, like during labor or an intense workout. This homemade natural electrolyte drink uses real food ingredients that truly nourish the body and help it recover and replenish quickly.
"Electrolyte drinks are perfect for rehydrating and replenishing after physical exertion. But that's not it … while they're great to drink during and after intense exercise, they're also helpful during colds, flu, food poisoning, working in hot/extreme temperatures, and even for women during labor.
I love a good electrolyte drink, but not the commercial sports drinks or Pedialyte.
Have you taken a peak at the ingredients?
Water, Sugar, Dextrose, Citric Acid, Natural Flavor, Salt, Sodium Citrate, Monopotassium Phosphate, Gum Arabic, Sucrose Acetate Isobutyrate, Glycerol Ester of Rosin, Yellow 6 – Gatorade Orange Flavor Water, Dextrose. Less than 2% of the Following: Citric Acid, Potassium Citrate, Salt, Sodium Citrate, Natural Flavor, Sucralose, Acesulfame Potassium, Zinc Gluconate, Red 40, and Blue 1. – Pedialyte Strawberry Flavor
Sugars, preservatives, food dyes and "natural" flavorings?
No thanks! Those are not ingredients I am comfortable giving to my family or putting in my own body. I am all about nourishing the body, especially during times of illness or after any kind of physical stress on the body – whether that means exercise, training or the biggest physical exertion ever … laboring and giving birth … nothing tops that in my opinion.
Usually my go-to for nourishment is bone broth, especially during illness or when it comes to boosting the immune system. But when it comes to physical exercise, warm broth is the last thing on my mind. I want something cold, refreshing and thirst-quenching.
About the Tropical Electrolyte Drink Ingredients … Coconut Water is known as nature's "sports drink." It helps keep the body hydrated and replaces vital minerals lost during physical exertion. It has a lot more naturally occurring potassium than the common sports drink Gatorade. Potassium is an essential electrolyte that needs to be replaced after dehydration. Coconut water is also known to help alleviate vomiting – making it a wonderful labor-aid as well as helpful during illness or food poisoning."