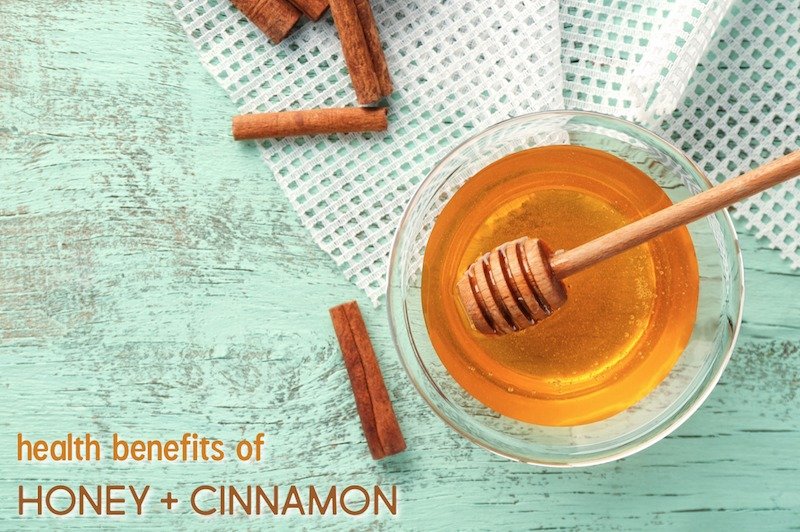 There are certain natural remedies that have been used for hundreds of years, making them credible as they have stood the true test of time. Some of our favorite natural remedies like apple cider vinegar and essential oils have been used by various civilizations throughout time and are just as effective today. The tandem used of honey and cinnamon is one such remedy. These two substances are powerful on their own, but prove to be an even bigger powerhouse when used together. Let's look at why honey and cinnamon are so beneficial for health, and how they can be used together to treat certain issues.
Honey and Cinnamon Benefits for Health
Honey has been used for centuries. It's referenced throughout the Bible, and its healing properties were even discussed by Aristotle.
Cinnamon is referenced in ancient Greek and Egyptian texts and has been in Chinese medicine for thousands of years.
Cinnamon is anti-inflammatory, and thus is popular to use for joint paint and digestive problems. Cinnamon is often used to treat the common cold and is often recommend to diffuse in essential oil form when there's sickness in the house.
Honey is also anti-inflammatory, and it's full of nutrients like Vitamin C, Iron, Calcium, Amino Acids, Magnesium, Vitamin B6, Zinc, and Potassium.
Better Together?
This stellar combination of honey and cinnamon is a prime example of two good things working even better when combined. Since both honey and cinnamon are anti-inflammatory, when used in combination, their ability to fight free radicals and boost the immune system is increased, making it an ideal natural remedy for a whole host of issues.
5 Natural Cures Using Honey and Cinnamon
The potential uses for honey and cinnamon are nearly endless, but here are our top five remedies using this dynamic duo.
1. Acne and Skin Irritations
Honey and cinnamon combine to fight skin impurities like acne. Their anti-microbial properties make them effective against impurities. The soothing properties of honey can reduce redness, and this combination is effective is reducing the appearance of acne scars.
2. Allergies
This is perhaps one of the most popular uses for the honey and cinnamon combination. Just consuming a tablespoon of raw, local honey every day reduces susceptibility to seasonal allergies. I like to add cinnamon to the mix for its ability to support the immune system while it fights the symptoms of allergies. Honey and cinnamon can also help clear the nasal passages.
3. Digestion
Honey and cinnamon are often used to remedy constipation, ulcers, and nausea. Honey is easy for the body to digest, and cinnamon is powerful against gut infections and inflammation. Many people also use this combination during detoxes the relieve bloating.
4. Gingivitis
Honey and cinnamon are both anti-microbial and are therefore a fantastic remedy against oral disease. Studies have shown that honey and cinnamon are effective in preventing and fighting gingivitis and plaque. I combine a tablespoon of raw, local honey with a teaspoon of cinnamon and chew/swish it around.
5. UTIs
Studies have shown that cinnamon is one of the most effective substances against E. Coli, which is the primary cause of UTIs. Because of this, it is often combined with honey and consumed to treat UTIs. This can be done simply by mixing honey and cinnamon into some hot tea.
Have you ever used honey and cinnamon in tandem for health and natural remedies? What was your experience?