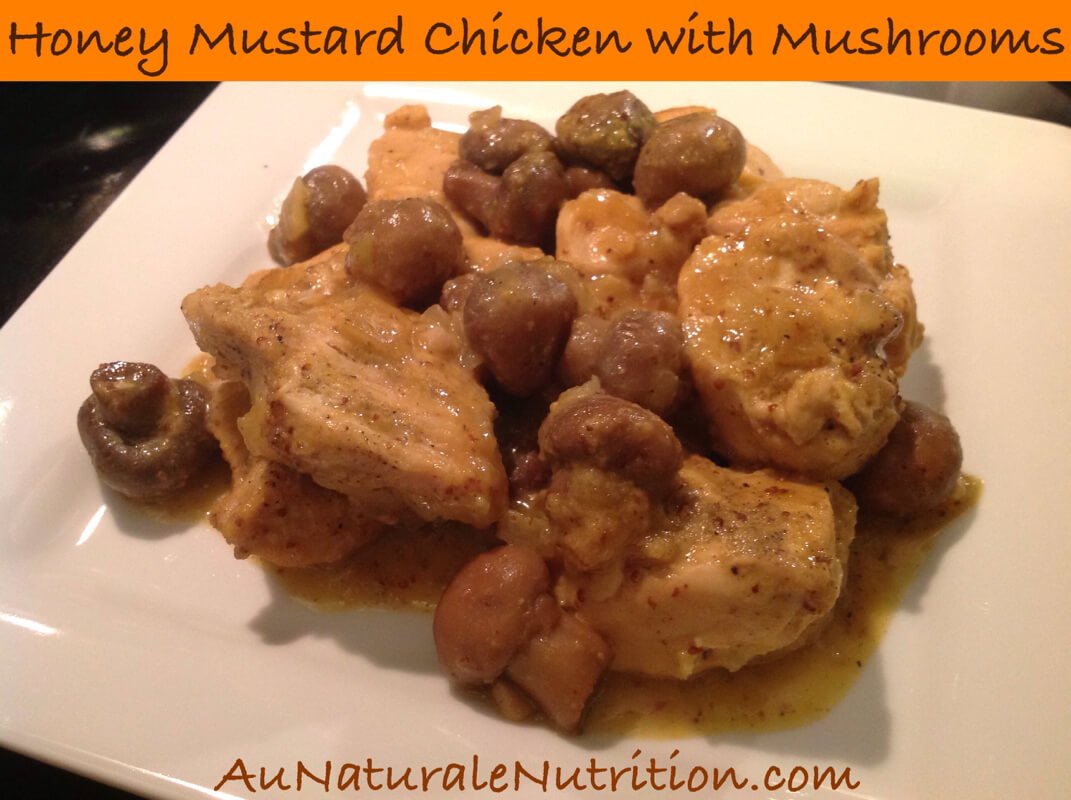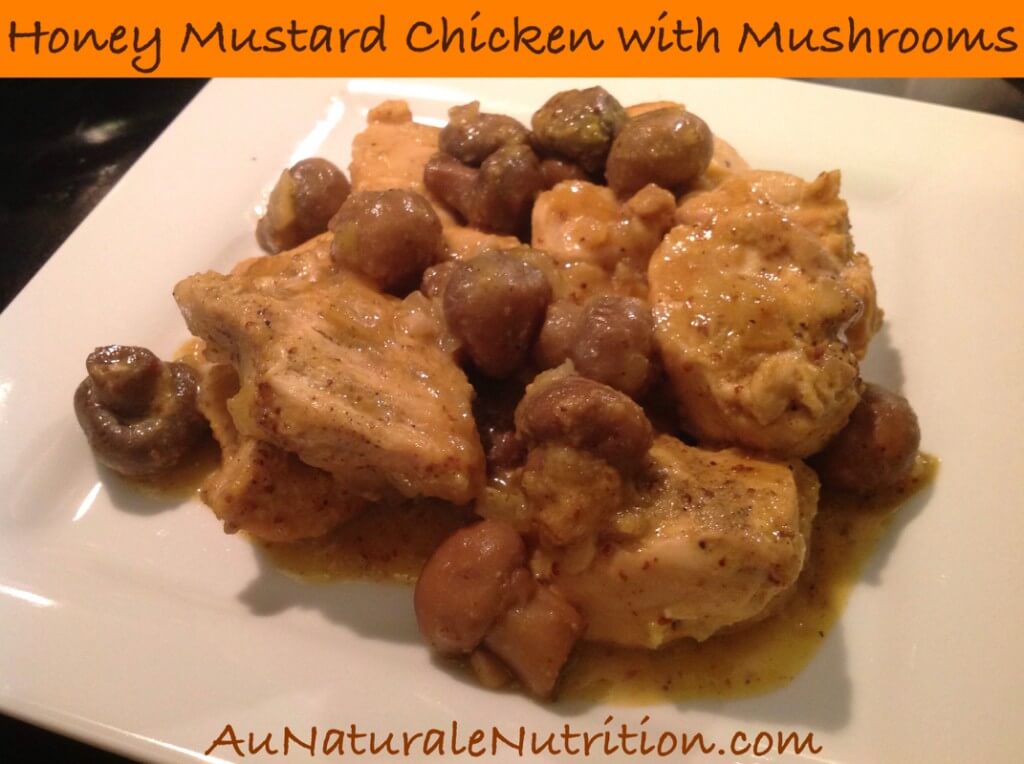 Two different kinds of mustard are combined with honey in this honey mustard chicken recipe to make for a tangy and sweet combination. Seasoned with other flavorful vegetables and served with tender, juicy mushrooms, the oven-baked chicken presents delicious aroma and taste!
"Hey, Honey!
I usually use honey to sweeten my recipes here on Au Naturale Nutrition. I buy my honey from a local supplier. It's raw and unheated – the real stuff! (Don't ever buy that faux, refined honey-like, orange stuff.)
According to Mark's Daily Apple, honey is not just sugar (it's both fructose & glucose). Honey contains minerals, vitamins, and amino acids. It is a whole food. He also reports thatdarker honeys (like wildflower) are typically higher in bioactive compounds and show greater antioxidant activity.
Read more about the benefits and studies on honey HERE.
Mustard isn't too shabby in the health department either! It has cancer fighting powers, is anti-inflammatory, help in crease lean muscle mass, and has medicinal properties. Buy the good, organic varieties (without additives)."