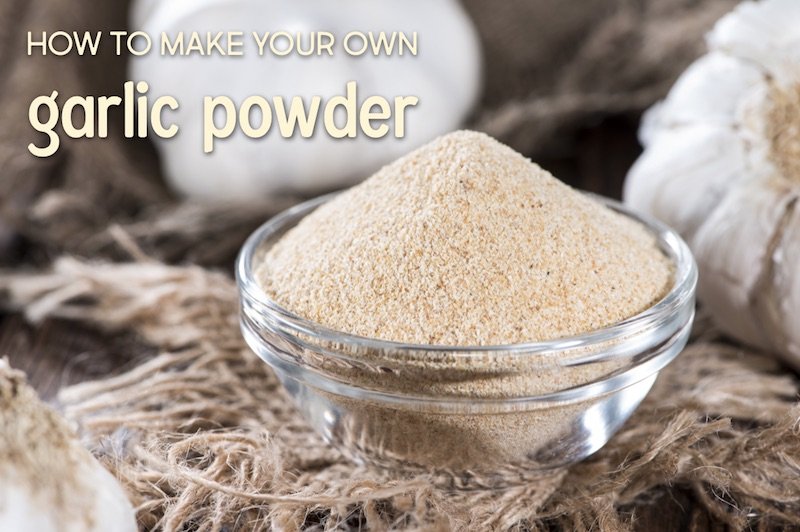 When I first began my real food journey, I started small. It felt incredibly overwhelming to go from an extremely processed, very fast food filled diet to making real, organic food from scratch. So I didn't start with a gluten free or dairy free diet. I simply began by making food from scratch. My first successful round of homemade biscuits made me feel like I could conquer the world. I dove into homemade pizza and smoothies. That was my catalyst for transitioning to making bone broth and homemade dressings. Now, one of my favorite things to make from scratch are spices! In the beginning of my journey, just the thought of that venture would scare me, but now, it's actually fun to whip up a Moroccan spice blend or a homemade pumpkin spice. This post will show you how to make garlic powder, which is another favorite in our house. Enjoy!
Benefits of Garlic
Many of us are familiar with the delicious aroma and taste of garlic when it's shaken with a vinaigrette or roasted in the oven.
But did you know garlic also boasts significant health benefits?
From Practical Herbalism:
Prior to the advent of antibiotics, and during wars when they have been in short supply, garlic preparations were used on wounds to prevent infection. Practical experience and scientific research alike has confirmed its abilities to strengthen immune function, improve circulation, lower blood pressure and cholesterol, quell infections and lower fevers. In laboratory studies, garlic has been shown to have direct anti-microbial actions equivalent to many anti-biotic drugs, but without those drugs' tendency to create resistant strains of pathogens.
How to Make Garlic Powder
By making your own garlic powder, you can assure your garlic is sourced organically and can add the aforementioned benefits to soups, marinades, dressings, dips, and more!
Ingredients
Equipment
Instructions
Break up the garlic bulbs and remove the peels (this is by far the longest part of the process, but it's worth it! Bring kids or a partner in to help out.). Cut off the ends.
Slice the garlic evenly.
Place the slices of garlic on the shelves of the dehydrator. Be sure not to overlap them. Set the dehydrator for 125 degrees and let dry for about 11 hours or until the garlic is dry.
Place dehydrated garlic slices into a blender and grind into a fine powder. Store in glass jars. Note: I keep a small jar in my spice cabinet and freeze the rest for later use.
Have you ever made your own spices?