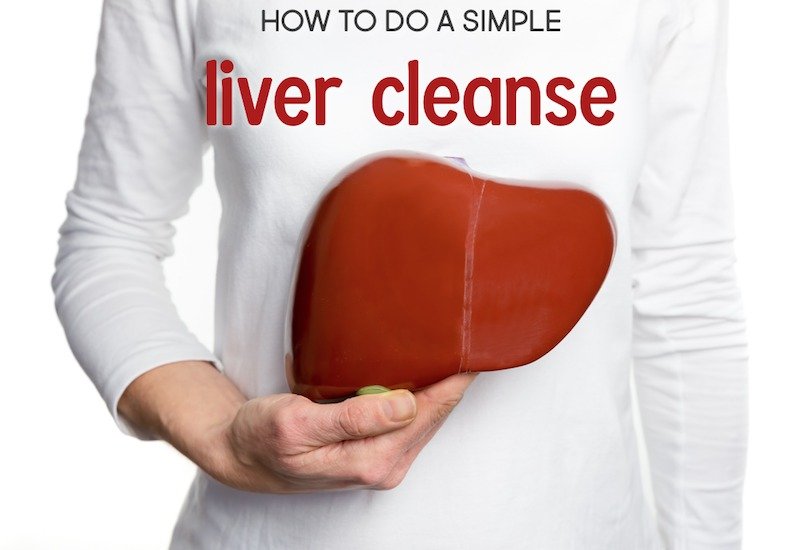 Our livers have a big job. They are responsible for ridding our bodies of toxins; which, in our day and age, are very prevalent. Between pollution, chemicals in our personal care products, and our overly-processed foods, our livers have a lot standing against them. The liver is one of the hardest working organs, and there are times when a liver cleanse is necessary to rid the liver of toxins and boost the health of the organ. This post outlines a simple 6 step liver cleanse that will enhance the quality of your liver's function.
Why Do a Liver Cleanse?
One of the most effective way to rid the body of toxins is though the liver. This is because the liver is responsible for filtering out everything that comes into the body. It cleans our blood, breaks down the fat in our food, and stores necessary vitamins and minerals.
When our liver isn't functioning properly, we're not functioning properly.
Signs and Symptoms of a Suffering Liver
There seems to be a lot of confusion around proper liver function entails, however. When most people think of a suffering liver, they automatically assume liver cirrhosis or even failure.
Here are some of the symptoms of liver cirrhosis which, if left unaddressed, can lead to totally liver failure:
Jaundice (yellowing of the skin)
Splenomegaly (enlargement of the spleen)
Hepatitis cirrhosis
Pancreatitis/gastritis
Diarrhea
Arthritis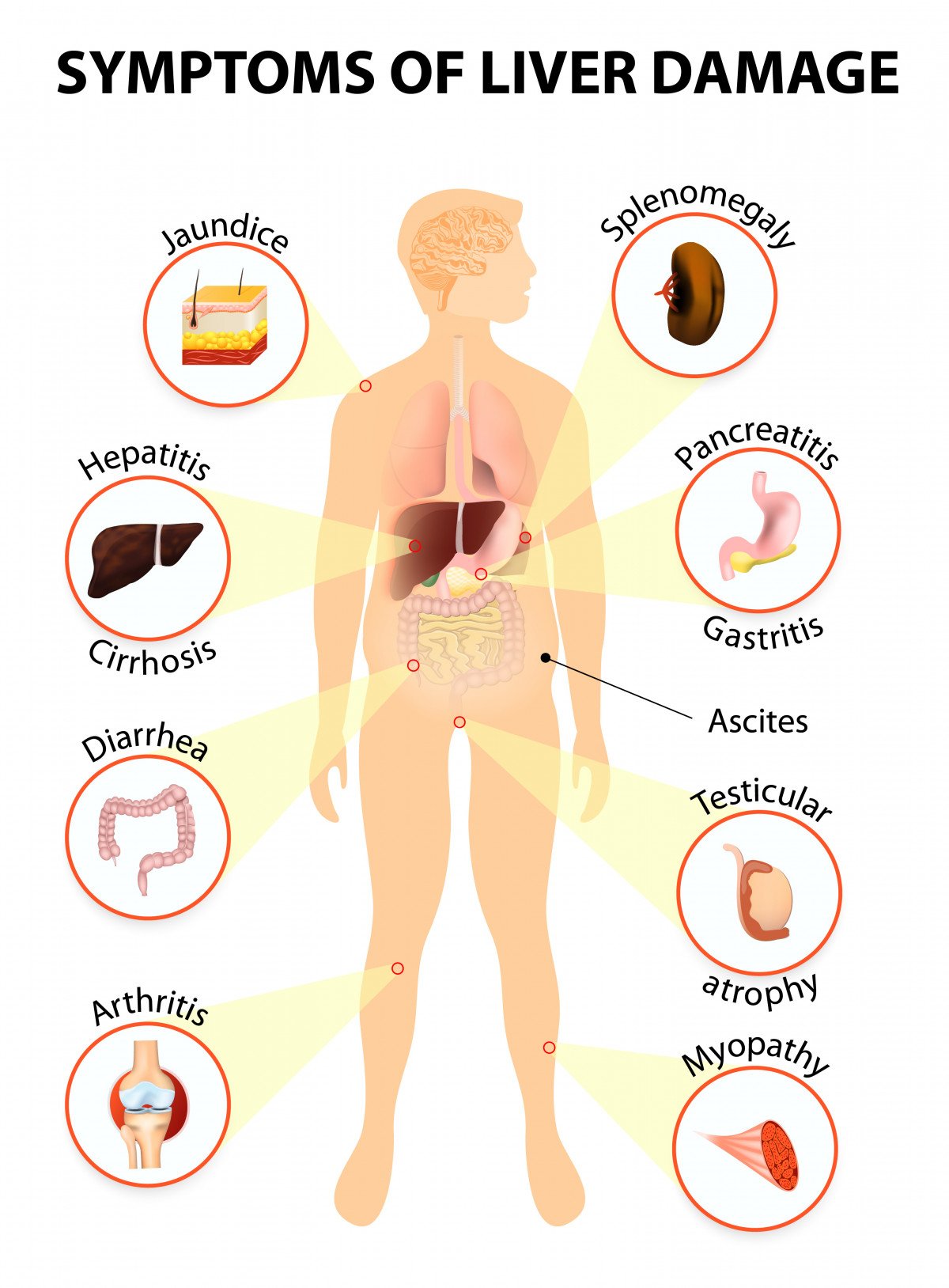 But you don't have to show such dramatic symptoms to have a liver that's functioning less than optimally. In order to avoid liver cirrhosis and damage, performing a simple liver cleanse occasionally will help keep this vital organ healthy.
Below are some signs that your liver is just not functioning as it should:
acid reflux
heartburn
high blood pressure
fatigue
excessive sweating
bloating/gas
depression/anxiety
constipation
rosacea
loss of appetite/difficulty losing weight
5 Step Liver Cleanse
If you're ready to foster the health of your liver, follow these 5 simple steps.
Remove Toxins from Your Food
This is the simplest and most important step when it comes to a liver cleanse. The easiest way to remove toxins from your liver is to stop eating toxins. Make sure you're staying away from processed convenience foods and replacing them with nutrient rich, delicious foods that are full of vegetables and fruit, healthy fats, and quality sources of protein.
These are some of our favorite simple recipes for those just getting started with a real food diet:
Eat Foods High in Potassium
Potassium helps cleanse the blood and the liver, so ensuring that you consume the recommended 4,700 mg each day is another easy way to boost the health of your liver.
Need ideas for potassium-rich foods?
Bananas
Sweet potatoes
Beans
Spinach
Tomatoes (especially in sauce or paste form)
Do a Coffee Enema
Here's where things get … uncomfortable. But doing a coffee enema is a really great way to cleanse your liver. Using an organic coffee, the coffee remains in your bowl, reaching the liver through the walls of the intestines and creating a stimulating effect on the liver and gallbladder. This increase the production of bile and glutathione, which is responsible for cleansing the liver itself.
For a coffee enema tutorial, head here.
Take Detoxifying Supplements
The next step is to consume herbal supplements that will help cleanse the liver. Turmeric, milk thistle, and dandelion are the most effective in this regard.
Eat Organic, Grass-Fed Beef Liver
Eat liver to cleanse your liver? It may sound like a strange notion, but beef liver is rich in vitamins and minerals like Vitamin A, Vitamin B, zinc, copper, iron, choline, and folic acid, all of which are necessary for a properly functioning liver (and really, great health in general).
If you can't stomach liver cooked on its own, try cutting up the liver into small, pill-sized pieces and freezing them. Then, use them as "liver pills" and just swallow them straight with water.
A Jumpstart Liver Cleanse
Sometimes, you need a fast way to cleanse your liver without too much fuss. This liver cleanse (adapted from Katie's method) is powerful and can be done in the course of a week (with much of the "action" taking place in just 48 hours). This cleanse also cleans the gallbladder and can even help you pass any gallstones.
What You'll Need
Apple juice
Epsom salts
Extra virgin olive oil
Grapefruit
How to Do this Quick Liver Cleanse
For 5 days before the big flush, drink as much apple juice as you can.During the last 2 days, drink 8 oz of apple juice every two hours.
On day 6, eat a very light breakfast without fat.
At 2 p.m. that same day, mix 3 Tbsp of Epsom salts into 2 1/2 cups of water. Store this mixture in a jar and put in the fridge for the night. Do not eat anything after 2 p.m.!
At 6 p.m., drink 3/4 cup of this mixture. It won't taste good. Sorry about that.
At 8 p.m., drink another 3/4 cup of the mixture.
At 10 p.m., mix 1/2 cup extra virgin olive oil with the juice from 1 large grapefruit. There should be at least 1/2 cup grapefruit juice. Put this mixture in a jar and shake until it's all combined well.
Drink it. Again, this won't taste good. Just down it; and try to do so within 5 minutes.
Lay down on your right side, with your right knee tucked up as close as you can to the chin, and go to sleep. Seriously, don't do any work. You should not be doing anything during this liver flush but resting.
When you wake up the next morning, drink 3/4 cup of the Epsom salt mixture. Go back to bed or at least rest.
Two hours later, consume the rest of the Epsom salts mixture.
Two hours after that, you can begin to eat if you feel like it. But don't eat whole fruits yet. Start small with liquids and then move slowly to fruit.
Precautions
Not everyone should do a liver cleanse. It depends on the current state of your health, any medications you might be taking, and of course if you're pregnant or nursing. Always check with your doctor before doing any sort of cleanse, but especially one that is this intense and concentrated. It's amazingly effective, but your safety always comes first.
Have you ever done a liver cleanse? What was your experience?