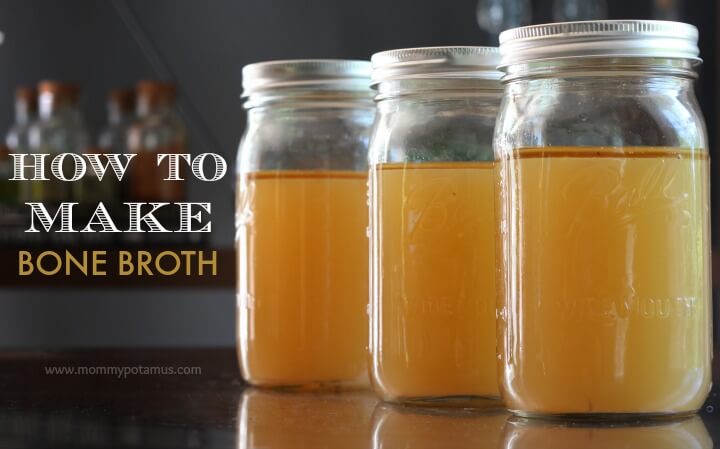 Bone broth is nutrient-dense and has detoxification components. If you've never heard of bone broth or are curious to find out more about its many benefits, this post is for you. Not only will you get a glimpse into why you should be consuming bone broth, but you will learn how to make bone broth on your own with a fantastic video tutorial from Heather!
"Pasta Is Done When You Throw It Against The Wall
. . . and it sticks. Hungry for a baked potato? Jab some holes in a spud and microwave for 10 minutes. How about some blueberry muffins slathered in margarine for dessert? Grab a box from aisle five.
If you're wondering, I'm summing up my culinary education from birth to eighteen for you. 
Learning to cook real food was not something that happened gradually for me. One day I couldn't look at the bones from the my extra spicy Wingstop order, the next I had fish heads in my cabinet . . . and they were looking at me!
Those of you that know my story know that I had a lot of motivation to make healthy changes. What you probably don't know is that back when my kitchen was so small I had only one drawer, my dream was to help others take steps toward health by teaching classes in my home. Though I have more than one drawer now, I still can't fit all of you into my kitchen – so I'm going to bring my kitchen to you!
Welcome to my real food basics series. We're going to cover what to eat, why, and how to do it even if you've got little humans strapped to you for most of the day. (Literally or figuratively – see the video below)
First up, magical bone broth.
Benefits of Bone Broth"