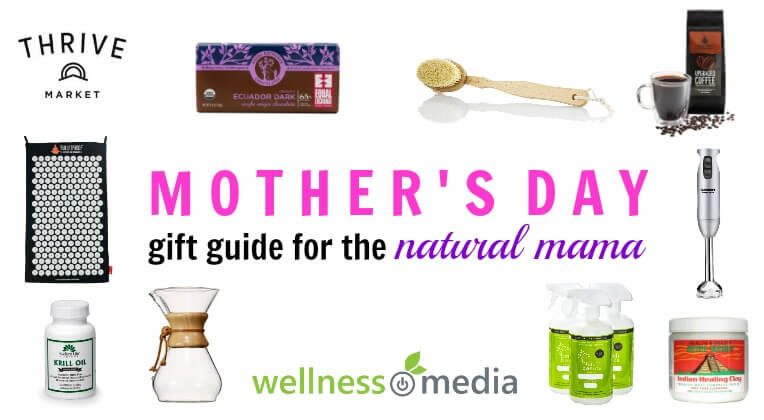 We love them. We need them. We rely on them. We learn from them. They teach us. They raise us. They read to us and play with us. They filled our childhoods with ice cream sandwiches and spirited bath times. They are perhaps the most under appreciated people on the planet.
Moms.
While they happily serve their families in quiet love and constant support, most days, being a mom is a thankless job. And while moms deserve gratitude, recognition, and a little bit of extra attention every day, one day a year is set aside especially for them.
As I get older, I realize more and more that what I want most for my own mother is her health. I want her to be around for a long time. As a new mom, I want health for myself, so that I can around for a long time for my children. it is in this vein that we are excited to bring you this year's Mother's Day gift guide for natural moms!
Mother's Day Gift Guide for Natural Moms
In the Kitchen
For the woman who spends a large amount of her daily life in the kitchen, new kitchen gadgets and goodies to make her cooking tasks easier or more fun are truly an exciting present!
For Her Relaxation
Help mom get some much-needed rest with these tools.
For Her Health
The better mom feels, the better she is able to save and love her family.
The Classics
Let's be honest, the good ol' Mother's Day gifts never go out of style. Moms around the world would be happy to have …
What is your favorite gift to give your mom? Moms out there, what's on your list for Mother's Day?