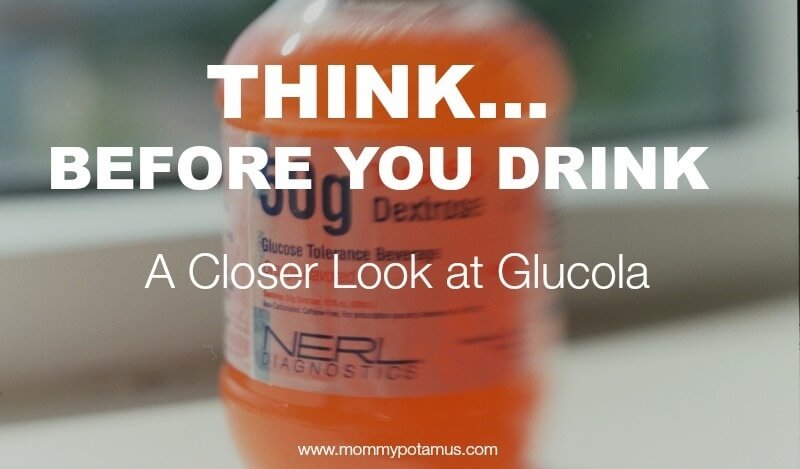 You've done the hard work. You've been diligent about your health and the health of your baby throughout your pregnancy. You've consumed large amounts of pregnancy superfoods and have been active with exercises suited for pregnancy. Now, you're waiting to take your gestational diabetes test. You've heard awful things about the glucose test like how terrible it tastes and the headache it produces. It's like one giant sugar rush that did taste good going down. So before you chug the orange stuff, here are some suggestions for natural alternatives for the glucose test you may want to consider and bring to your care provider.
""Now, remember to eat lots of protein, missy"
. . . and don't forget those vegetables. Healthy fats are essential, of course, and don't skip meals! You dutifully nod your head, and then look down at the bottle of glucola that's just been handed to you.
All of a sudden you're in a "choose your own adventure" story. Which path will you take? What are the risks and benefits of this test?
Today I'm going to share my personal process in deciding whether or to take the oral glucose challenge test (OGCT). Please keep in mind that as I wrote in my posts on the vitamin K shot and Group B Strep, "Best Boo-Boo Kisser South Of Puckett's Gas Station" is about as official as things get for me professionally. I am not a doctor, this is not medical advice, and your decision is completely up to you. If you need some convincing on this, read my full disclaimer where I say it over and over again.
Okay, let's jump in!
What is gestational diabetes?
Most doctors say we don't really know why gestational diabetes happens, but there is a theory out there that makes a lot of sense to me personally, and it's this:
Before modern conveniences like grocery stores, people ate what grew in their backyard. Our ancestors staples were sometimes starch heavy (like the maca root consumed by Peruvians), and other times they were more fat and protein-based (like the Inuit).
Our bodies do an amazing job adapting to whatever's available, but there are certain things we all need to thrive. Glucose is a particularly essential nutrient for babies, but in some regions it can be scarce. According to this theory, our bodies adapted to the risk of scarcity by giving our babies preferential access to it during pregnancy.
How does that work? As Chris Kresser has observed, "Pregnant women are naturally insulin resistant." In other words, increased insulin resistance is a "totally normal physiological mechanism" that increases throughout pregnancy. (source 1, source 2)
You see, normally when we eat carbs, they convert to glucose, which circulates in our blood. In response, our body releases insulin which pulls the glucose out of the blood and puts it into our cells, where it is used for energy. However, when we're pregnant that insulin response is dampened, which essentially keeps more glucose in the blood so that it can be transferred to the baby through the placenta."