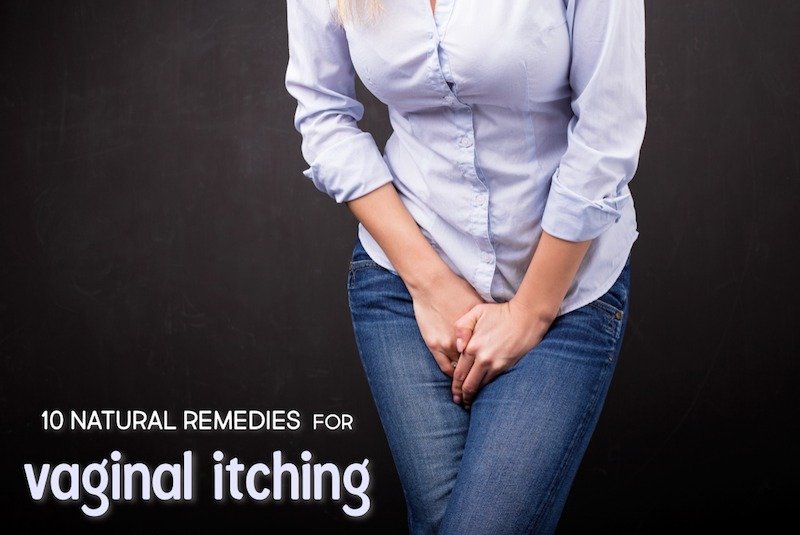 Sometimes, we like to virtually sit down with you like a good girlfriend and chat about the uncomfortable, awkward things that us ladies experience. Talking about things like natural alternatives to feminine products, how to sooth cracked nipples, and navigating the postpartum period helps us unite on this wild and wonderful journey of womanhood. This is one of those posts. Today we're talking about natural remedies for vaginal itching. We all get a little squirmy when we see commercials about feminine itching, but truth be told, it's something that we need to deal with. Thankfully, we don't have to turn to creams loaded with chemicals.
What Causes Vaginal Itching?
Vaginal itching can be a result of several things. Most vaginal itching results from:
bacterial infection
yeast infection
menopause
fragranced substances that contact the area
STDs
In order to best remedy the discomfort, it's best to know the root of the problem. Once you identify it, you can use one or more of the following natural remedies for vaginal itching to provide relief and healing.
10 Natural Remedies for Vaginal Itching
The great thing about these effective remedies is that you probably have most of them on hand already! They're also very budget-friendly and work quickly, often providing immediate relief as it begins the healing process. Of course, if you use these remedies for several days with no improvement, contact your healthcare provider for further consultation.
Yogurt
The enzymes in yogurt can provide immediate relief from itching and burning. It cools the area down, while the probiotics contained in the yogurt fight bad bacteria that have formed in the vagina.
Chamomile
Chamomile is very soothing herb that can ease any inflammation in the vagina. To make a vaginal rinse, boil 2 Tbsp of dried chamomile flowers in 1 cup of water. Let steep for 20 minutes, strain, and let cool to room temperature. Fill a syringe and rinse.
Garlic
Garlic is antibacterial and antiviral. It's also known to reduce inflammation. To use for vaginal itching, crushed a fresh garlic clove and mix with a bit of water to make a paste. Apply to the area like a salve. You can also simply place a clove of garlic in your vagina – just don't forget about it!
Honey
Raw honey is anti-fungal and antibacterial, making it a fantastic treatment for vaginal itching. Just apply it like a salve.
Real Salt
Good salt is known for its healing properties. Pour a good amount of sea salt or epsom salt into a bath and soak for at least 20 minutes. Do this daily, ideally more than once a day.
Essential Oils
This is one of my favorite natural remedies for vaginal itching. There are several essential oils that can help with this issue. In a small spray bottle, combine 1 teaspoon of sea salt, 10 drops of lavender essential oil, 4 drops rosemary essential oil, and 3 drops chamomile essential oil. Fill the rest of the bottle with distilled water. Shake to combine. Use as a rinse.
Rosemary
Boil 1 Tablespoon of rosemary leaves in one cup of water. Let steep for 15 minutes, then allow to cool. Use as a wash.
Basil
Just like rosemary, basil has antibacterial properties. Use similarly. Boil 1 Tablespoon dried basil leaves in one cup of water. Let steep for 15 minutes, then allow to cool. Use as a wash.
Apple Cider Vinegar
This is a vaginal itching remedy that might seem to make things worse at first, but they're actually getting better. As Katie says:
Some research shows that the acid and enzymes in Apple Cider Vinegar help kill excess yeast in the body. For those with severe yeast problems, the symptoms may get worse initially when they begin taking ACV. This is caused by the die off of the yeast, called a Herxheimer reaction, when the body can't remove the toxins from the yeast fast enough. It is actually a good sign, though an uncomfortable one. If you suspect you have yeast overgrowth, consider taking 1 tsp- 1 TBSP of ACV in water before each meal or twice a day, preferably on an empty stomach.
Wormwood
Wormwood is both antiviral and antimicrobial and is known to combat bacterial strains and fungi. To make a wash, boil 2 Tablespoons of wormwood in 2 cups of water for 5 minutes. Strain and let cool. Use as a vaginal wash several times a day until itching subsides.
What to Avoid During Vaginal Itching
If you are experiencing vaginal discomfort, there are also a few things you should avoid while you're using the remedies listed above to heal the problem.
Until the itching subsides, avoid:
scented pads, creams, lotions, or sprays
scratching
sexual intercourse
underwear that are tight or made with heavy materials (wear cotton panties instead)
What are some of your favorite lady-specific remedies? Share below!