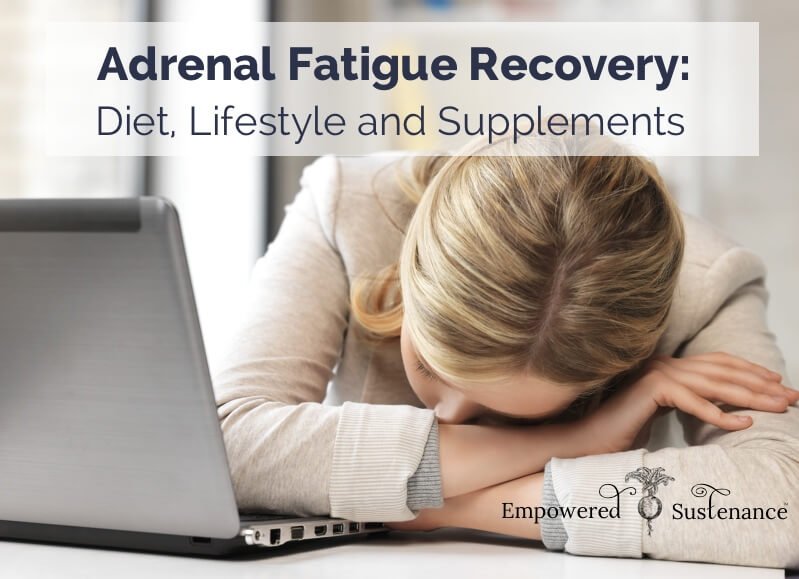 This insightful post explores and explains adrenal fatigue. Lauren walks the reader through explanations of the adrenal glands, what adrenal fatigue is, symptoms of adrenal fatigue, and then clearly lays out how to treat adrenal fatigue with diet and lifestyle changes. Dive in!
"The Adrenal Glands: Not just another spleen
In my high school biology class, we gave the adrenal glands as much attention as the spleen. That is to say, we gave them no attention. We memorized the roles of the liver, the route of urine through the kidneys, and the complete lifecycle of the human egg. But the adrenal glands? Those things didn't even appear in the Extra Credit questions of an exam.
Many of you consider your adrenal glands as just another spleen: you know you have both organs, but they don't get any special attention. Your daily choices either abuse or support these glands, however. If your adrenals take too much abuse, it leads to adrenal fatigue.
Adrenal fatigue is currently a chic diagnosis in the world of alternative medicine, although most doctors do not recognize this health issue. As someone who has struggled with adrenal fatigue, I can tell you that it is very real. Fortunately, with some straight-forward dietary and lifestyle changes, you will be on your path to adrenal fatigue recovery.
Symptoms of adrenal fatigue
Do many of these symptoms describe you? Then adopting an adrenal recovery diet and lifestyle is a key step in reaching your optimal health.
Low energy through the day and trouble getting out of bed
Low thyroid function (hypothyroid)
Inability to lose weight
Low or no libido
Low blood pressure
Dizzy when standing up (this was the key symptom for me to discover my adrenal fatigue!)
Cravings for salt and sugar
Anxiety, mental exhaustion, and/or depression
Reduced immunity (you get every cold that goes around)"