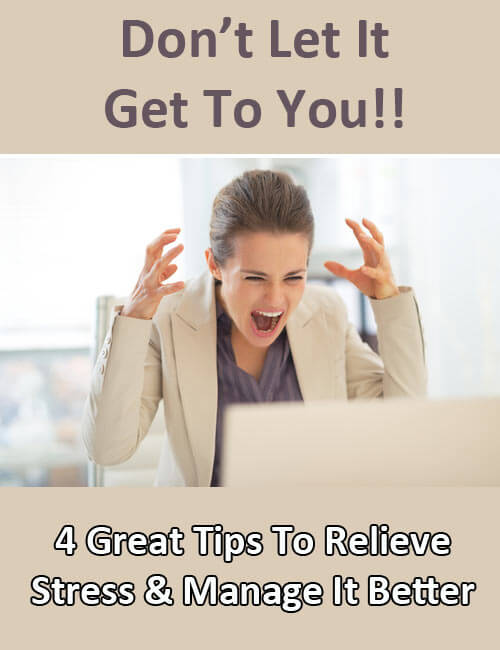 Ugh, stress. It's something we all deal with, most likely on a daily basis. We experience different levels of stress in all areas of our lives. Although we all seem to struggle with handling stress, it is absolutely necessary that we get a good hold on our stress levels. Stress can inhibit our ability to sleep well, it can cause adrenal fatigue, and can push us to make poor food choices. But have you ever stopped to think that you are in control of your stress levels? Your behavior and habits can either promote or reduce stress in your life. This post explains how to reduce stress and take better care of yourself. So be sure to rest up, relax, and realize that you're not expected to do it all! 🙂
"Today I wanted to talk about a topic that I'm sure we can all relate to.
That is stress.
Stress is a BIG issue for many people and is one of the areas I help people with quite a bit in my health practice.
Some time back I wrote a post here at Whole New Mom on adrenal fatigue.
Adrenal fatigue can be an end point of too much stress and trust me; it's not a place any of us want to end up if we can help it. That's why it's a good idea to be aware when you are under stress and put a few simple things in place to help manage it better.
The unfortunate truth is that in today's modern world none of us are totally immune to stress because we are simply surrounded by it all the time.
Life is just so switched on these days, wouldn't you agree? I know I just never seem to have enough hours in the day and there's always a million things to think about, and do.
And then sometimes you just seem to be thrown a curve ball and things can start to unravel.
So what can we do to relieve some of this stress? Well we can actually do quite a lot and although we won't cover everything today, I've got a few tips to share that I hope you will find helpful.
4 Great Tips To Relieve Stress And Manage It Better
First, let's talk about our normal response under stress because this is a key area we need to be aware of.
1. Be Proactive
One of the interesting things that I've observed and learned with my own experiences with stress is that we tend to take less care of ourselves under stress.
We start putting ourselves last.
We go to bed later because we need to get things done, we eat more sugar and junk and drink more coffee."