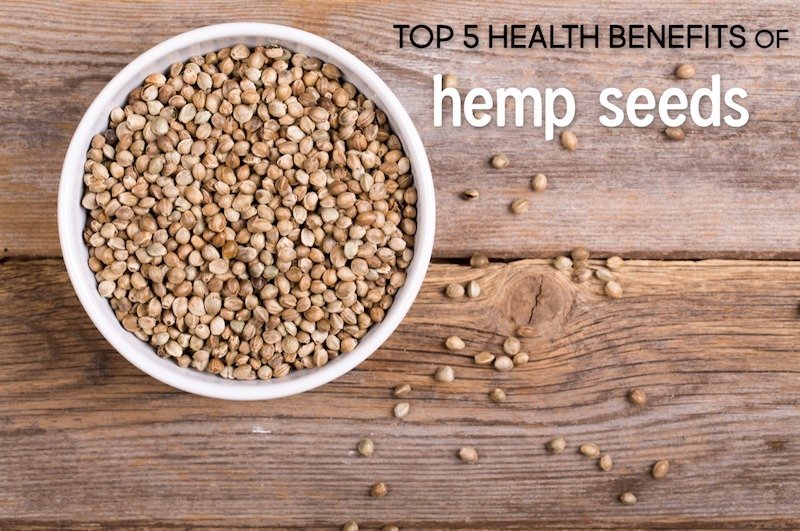 Many people often stay away from hemp seeds because of their connection with marijuana. Although both hemp seeds and marijuana come from the same plant, they are entirely different, so don't worry. The benefits of hemp seeds, largely thanks to their omega-3 and omega-6 fatty acid content and a bountiful collection of vitamins and minerals that are crucial for healthy body function, are extremely impressive. Hemp seeds can also help balance hormones, promote weight loss, and treat skin conditions like eczema.
What Are Hemp Seeds?
Hemp seeds are the tiny, brown seeds from the cannabis plant. Because it contains a small amount of tetrahydrocannabinoids, which are also found in marijuana, the two are often combined, leaving hemp seeds with a questionable reputation. But the amount contained in hemp seeds is significantly less than that in marijuana. So rest easy – consuming hemp does not alter your state of consciousness or awareness (in other words, it doesn't "get you high") like marijuana does.
Today, hemp is used to make milk alternatives, bread, and even beer! Hemp seeds are incredibly nutritious and should be incorporated into your whole family's diet!
Hemp Seeds Nutrition Facts
Just 3 Tablespoons of hemp seeds contains:
Fiber – 5% DV
Protein – 22% DV
Iron – 16% DV
Magnesium – 48% DV
Phosphorous – 48% DV
Vitamin E – 21% DV
Zinc – 23% DV
Benefits of Hemp Seeds
With such high Omega 3 and Omega 6, vitamin, and mineral content, the benefits of hemp seeds are very impressive.
Aids Digestive Health and Weight Loss
Hemps seeds are high in dietary fiber, which is vital for proper digestion. Proper digestion aids in weight loss. They also reduce blood sugar spikes, decreasing your chance of diabetes.
Improves Hair, Skin, and Nails
Hemp oil is often used in high-end beauty products because of its ability to heal dry, itchy skin. Hemp seeds can heal and promote healthy cell growth, which can drastically improve the health of the skin. Those with eczema, dandruff, and acne have seen fantastic results. For best results, use both internally and externally.
Boosts Heart Health
We all know that heart disease and its related illness are the number one cause of death in our modern era. That being said, we would be wise to do anything we can to keep our hearts healthy. Hemp seeds contain arginine, which produces nitric oxide. This dilates the blood vessels, thus allowing more blood to flow through properly. This dilation lowers blood pressure and, as a result, your risk for heart attack or stroke.
Rich in GLA
Gamma linolenic acid (GLA) is an omega-6-rich fatty acid found in various plant seeds. GLA is an important building block for prostaglandins, which help reduce inflammation. GLA is also necessary for hormone health and balance. Hemp seeds have been known to help alleviate PMS symptoms for women.
Relieves Joint Pain and Arthritis
Additionally, because of hemp seeds' ability to control and reduce inflammation, it is especially helpful against arthritis and joint pain. Many people suffering from rheumatoid arthritis treat their symptoms with high doses of fish oil along with a daily Tablespoon of hemp seed oil.
How to Use Hemp Seeds
Now that you know the many benefits of hemp seeds, what's the best way to use/prepare them? Hemp seeds are delicious on their own, cooking lightly and enjoyed as a snack. From Dr. Weil:
Just pour half a cup of seeds into a dry skillet placed over medium-high heat and stir them around until they begin to toast and pop. At that point, turn off the heat, stir in a teaspoon of olive oil and season with salt and pepper or a little soy sauce, red pepper, garlic powder or herbs and eat them as a snack.
We like to blend them into smoothies, incorporate them into snack balls, and on top of yogurt and salads.
Hemp Seeds Cautions
There aren't really any known side effects to consuming hemp seeds. But as with everything, be sure to check with your doctor, especially if you are taking any medication.
Have you ever tried hemp seeds?