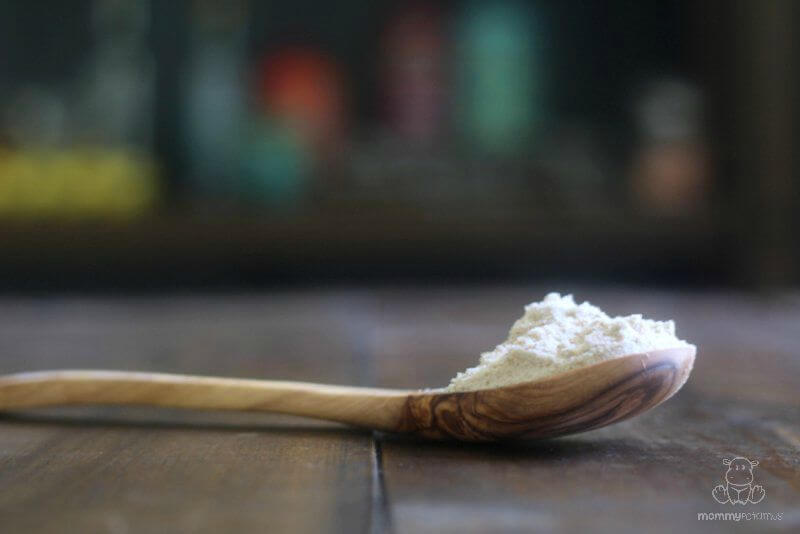 When our family was first wading into the waters of real food and natural living, one of the first "lessons" we learned was about probiotics, and it made complete sense to us. Whereas probiotics were still fairly underrated when we first began finding sources for them, they have now become popular in mainstream health and for good reason. Probiotics do a lot of good to keep us healthy! But are we doing everything we should be doing to keep the healthy bacteria in our gut, healthy? In order to function best, the good bacteria need to be fed with resistant starch. What is resistant starch? And how can we get it? This post explains the why and how (and we recommend this potato salad!).
"Table for one trillion, please
It may seem like a funny way to request a spot at your favorite healthy restaurant, but it's actually pretty accurate.In this New York Times article, Michael Pollan describes the one trillion, er, one-hundred trillion, microbes that sit down to dine with us at each meal. More than just creepy freeloaders, these guys have a profound impact on our health – maybe even more than genetics. Here's how Pollan explains it:
"for every human cell that is intrinsic to our body, there are about 10 resident microbes — including commensals (generally harmless freeloaders) and mutualists (favor traders) and, in only a tiny number of cases, pathogens.

To the extent that we are bearers of genetic information, more than 99 percent of it is microbial. And it appears increasingly likely that this 'second genome,' as it is sometimes called, exerts an influence on our health as great and possibly even greater than the genes we inherit from our parents. But while your inherited genes are more or less fixed, it may be possible to reshape, even cultivate, your second genome."
That's good news, because modern life has not been kind to this second genome – often called our microbiome. Factors like processed foods, the overuse of antibiotics, environmental toxins and less time spent outdoors have drastically reduced the diversity of microbes we carry.
That's a big deal, because as Pollan explains "Disorders in our internal ecosystem — a loss of diversity, say, or a proliferation of the 'wrong' kind of microbes — may predispose us to obesity and a whole range of chronic diseases, as well as some infections."
Now it's easy to gloss over this . . .
And think "yeah, yeah, lots of factors go into metabolism." That's true, but get this: In this study, researchers "took two groups of mice whose digestive tracts had been sterilized. In the first group, they colonized the mice's intestines with flora from an obese cage mate. In the second group, they colonized the intestines with flora from a lean mouse. They then fed these two groups of mice the same diet for 2 weeks." (source) The mice who received the microbes from the obese mouse gained more weight, despite comparable food intake and intake levels.
Other studies have demonstrated that microbes implanted from lean mice into overweight mice caused the mice to lose weight. To me, this research is not really about weight loss or gain, but rather a reminder that our lifestyle choices are impacted by the health of our internal microbiome.
So how do we encourage a diverse micro biome?
By serving up hearty meals for our one-hundred trillion, of course! According to Stanford microbiologist Justin Sonnenburg, "The safest way to increase your microbial biodiversity is to eat a variety of polysaccharides." (source)
In case you are wondering, that's smart guy speak for the things that nourish our gut bacteria – fiber and resistant starch for example. Now, you already know what fiber is, but chances are you are asking yourself . . ."