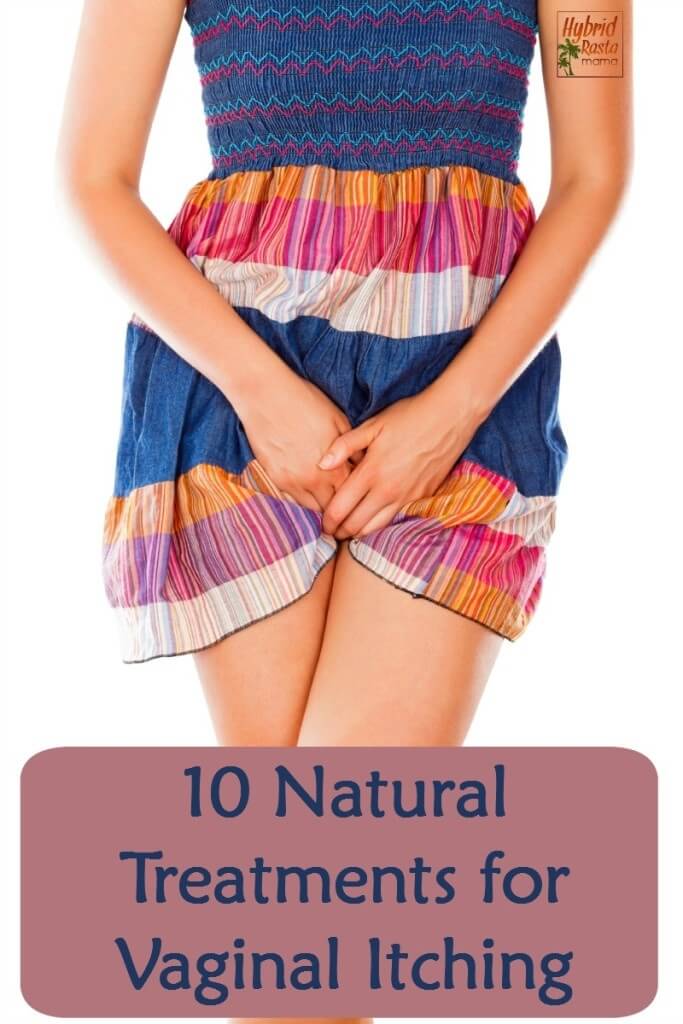 Sometimes, we like to virtually sit down with you like a good girlfriend and chat about the uncomfortable, awkward things that us ladies experience. Talking about things like natural alternatives to feminine products, how to sooth cracked nipples, and navigating the postpartum period helps us unite on this wild and wonderful journey of womanhood. This is one of those posts. We all get a little squirmy when we see commercials about feminine itching, but truth be told, it's something that we need to deal with. Thankfully, we don't have to turn to creams loaded with chemicals – here are 10 natural remedies for vaginal itching.
"No one wants to be on the receiving end of a nasty case of itchy lady-bits. Not only is it annoying, unbearably uncomfortable, and irritating, but it is also pretty embarrassing. Trying to suppress the urge to channel your inner grizzly bear and rub your itching bits on a tree trunk takes a lot of self-control. (Oh wait – is that just me?) What is Vaginal Itching? There are several possible causes of vaginal itching including a bacterial infection, an STD, menopause, pregnancy, and vaginal candidiasis (yeast infection). You might also become irritated from using soaps, personal care products, or laundry detergents that have a lot of chemicals and fragrances. Intimacy (with a partner or yourself) can also cause trouble down under.
So what's a woman to do? I'll tell you but please remember that I am NOT a licensed medical professional nor to I play one on this site. Use this information and do your own research please. Then consult with a trusted medical practitioner.
10 Natural Treatments for Vaginal Itching
1. Apple Cider Vinegar
Apple cider vinegar has antiseptic properties and helps alkalize your body's tissues. This means that the apple cider vinegar makes the vagina acidic where the bacteria cannot thrive for long. To get relief, submerge your vagina in a shallow bath of water and 2 cups vinegar for at least 1/2 an hour. This should soothe the irritation, as well as killing any yeast infection if that is the cause of the itching and burning.
2. Garlic
Both garlic cloves and garlic powder mixed with water into a paste have been helpful herbal remedies for vaginal itching. Among its other benefits, garlic is an anti-inflammatory, antibacterial and antiviral. You can also insert a garlic glove inside your vagina if you suspect a yeast infection as the cause of your itching.
3. Yogurt
Yogurt can provide you lasting relief from vaginal itching and burning. Applying plain yogurt topically to the vaginal area immediately soothes the burn and stops itching due to its healing enzymes. Since it is full of good bacteria that balances Candida in the vagina, it is one of the most well-known and frequently used natural remedies."