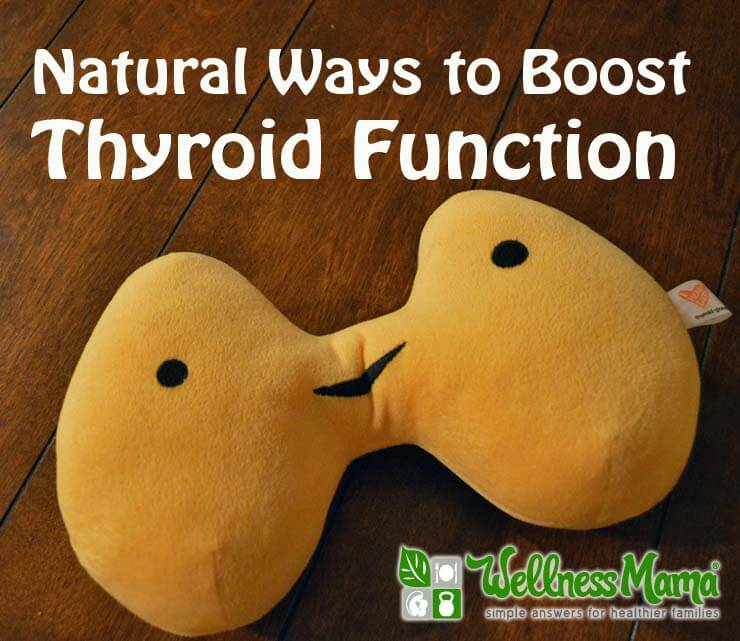 Problems with thyroid function can really affect the way you feel and function. If you are looking for ways to boost thyroid function naturally, this post is for you. Katie explores ways of bettering your thyroid without harsh medication!
"I was recently diagnosed with Hashimotos Thyroiditis, an autoimmune condition where the body attacks the thyroid. (The picture above is a "happy thyroid" stuffed cushion from my doctor).
I suspected that I had thyroid problems for years and finally found a doctor who specializes in the autoimmune version of the disease (which presents much differently than traditional thyroid problems). Unlike basic hypothyroidism or hyperthyroidism, Hashimotos patients can waver between having an overactive thyroid and having an under-active one.
I was diagnosed through a series of blood tests and a thyroid ultrasound. I have several nodules on my thyroid which will be monitored to make sure they don't get any bigger.
I've made some health changes since finding out about Hashimotos and while I am also taking a low-dose thyroid medication (temporarily) I've also made some diet and lifestyle changes that were really helpful even before I started the medication and I wanted to share these.
I'm not a doctor and I don't play one on the internet. This post is sharing my personal experience for information purposes only and should not be taken as medical advice.
No Iodine:
One change I made immediately once I found out about my Hashimotos was to stop taking iodine. Iodine can be helpful for those with regular hypothyroidism but it can be fuel on a fire for those with autoimmune thyroid problems. Chris Kresser explains why:"